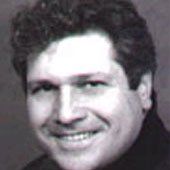 Senior Associate, Carnegie Endowment for International Peace
Robert Kagan is a Senior Associate at the Carnegie Endowment for International Peace. He also writes a column on world affairs for the Washington Post, and is a contributing editor at the Weekly Standard and the New Republic.
He served in the U.S. State Department from 1984 to 1988 as a member of the Policy Planning Staff, as a principal speechwriter for the Secretary of State, and as Deputy for Policy in the Bureau of International-American Affairs.
He is the author of Of Paradise and Power (Knopf, 2003), A Twilight Struggle: American Power and Nicaragua, 1977-1990 (Free Press, 1996), Dangerous Nation (Knopf, 2006) and, most recently, The Return of History and the End of Dreams (Knopf, 2008).
He is co-editor with William Kristol of Present Dangers: Crisis and Opportunity in American Foreign Policy (Encounter Books, June 2000). In addition, he is co-founder with William Kristol of The Project For A New American Century.
Mr. Kagan is a graduate of Yale University and Harvard University's Kennedy School of Government. He is also a member of the Council on Foreign Relations.
He was born in Athens, Greece, in 1958 and currently resides in Brussels with his wife Victoria Nuland, the U.S. Ambassador to NATO, and their two children.