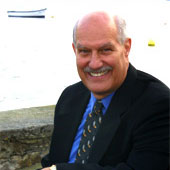 International financial journalist
Robert Lyle is a Florida-based veteran international financial journalist who now divides his time between Great Britain and the United States.
For more than 25 years, he was the Washington-based senior economics correspondent for the RFE/RL radio networks in Central and East Europe and Central Asia.
He has also been a regular contributor to Financial World Tonight and other BBC programs, and the CBC-TV and radio networks, as well as Marketplace Radio in the United States. His writing has also appeared in the Los Angeles Times and National Geographic Traveler magazine.
Robert Lyle has covered economic developments from bases in Detroit, New York, Washington, D.C., London, Aix-en-Provence, France, and Munich, Germany.