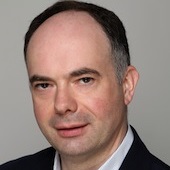 Journalist
Ronan Thomas is a London-based journalist. Since 2004, he has reported on the geopolitics of East Asia, Europe and the Middle East for BBC News Online, Asia Times Online, Wall Street Journal, Spiegel Online, Christian Science Monitor, Businessweek, Korea Times and Singapore's Straits Times.
During the 1990s, he worked for Accenture's strategy practice in the United Kingdom, European Union, Russia, South Korea and South Africa. He was a political risk analyst for Control Risks Group (London).
Mr. Thomas is a graduate of Cambridge University and University College London.