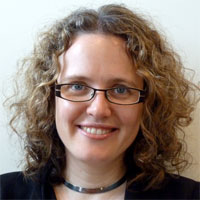 Freelance journalist and editor in Washington
Sabine Muscat reports about U.S. politics, macroeconomic and social trends for several German media organizations, among them news television channel N24 and CAPITAL, the Gruner + Jahr business media group's monthly magazine.
From 2008 to 2012 she worked as the Washington correspondent for the same media group's newspaper, Financial Times Deutschland, which was discontinued in December 2012.
Prior to that she edited international news and covered Asian affairs in FTD's Berlin office between 2003 and 2007. She reported from the region during trips to China, Taiwan, Japan, North and South Korea, India, Afghanistan and Pakistan as well as South East Asia. Prior to that, she had started her career in journalism working for Frankfurter Allgemeine Zeitung.
Ms. Muscat speaks fluent Mandarin and has a master's degree in Chinese Studies from the University of London's School of Oriental and African Studies.
She blogs at Sabine's Flying Carpet and can be followed on Twitter at @SabineMuscat.