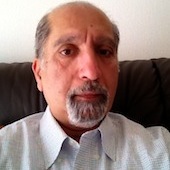 Lecturer, Sophia University (Japan)
Satish Tandon is a lecturer at Sophia University and the National Defense Academy of Japan. Before he took up teaching, he was the publications coordinator at the United Nations University in Tokyo.
Mr. Tandon holds B.A. and M.A. degrees from the University of Delhi and and MBA from the Japan-America Institute of Management Science, in Hawaii. He has lived in Japan for more than 30 years.