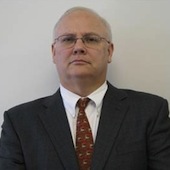 Senior Managing Director, MC Asset Management
Scott MacDonald is the Head of Research at MC Asset Management. Previously, he served as a Senior Managing Director and Head of Research at Aladdin Capital Holdings LLC.
He has an extensive background in credit and economics, having worked at the U.S. Comptroller of the Currency, Credit Suisse and Donaldson, Lufkin & Jenrette.
Mr. MacDonald's experience covers banks, commodity companies, energy, sovereigns, and emerging markets. He is widely published on international economic and financial issues with seventeen books to his credit, the most recent being the co-authored "Asia's Rise in the 21st Century."
Mr. MacDonald received his Ph.D. in political science from the University of Connecticut, an M.A. in Asian studies from the University of London's Oriental and African Studies Department, and a B.A. in political science (with honors) and history from Trinity College.