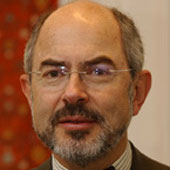 Former Director, Trade and Agriculture, OECD
Stefan Tangermann is professor emeritus at the Department of Agricultural Economics and Rural Development at the University of Göttingen, Germany.
From 2002 to 2008, he was the Director for Trade and Agriculture at the OECD. He was also a professor of economics and agricultural economics at the universities of Frankfurt/Main and Göttingen.
Mr. Tangermann now serves as a member of the International Food and Agricultural Trade Policy Council.
He has been a member of the Scientific Advisory Council of the Federal Ministry of Consumer Protection, Food and Agriculture in Germany, the Science Council of Germany — and the Academy of Science at Göttingen.
Mr. Tangermann was awarded the Order of Merit, First Class, by the President of the Federal Republic of Germany, and is Fellow of the European Association of Agricultural Economists. He has also advised several governments and international organisations.