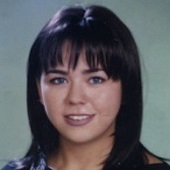 Analyst of Security Affairs and Turkish Politics
Tuba Eldem holds a BA degree in Political Science and International Relations from Bogazici University, Istanbul and an MA degree (with distinction) in European Political Economy from the University of Birmingham, in the United Kingdom.
After working as an intern at the Economic Development Foundation in Istanbul in 2003, Tuba went to Toronto, Canada to pursue a Ph.D. in comparative politics and global security under the supervision of Prof. Jeffrey Kopstein.
She expects to defend her thesis titled "Guardians Entrapped: The Demise of Turkish Armed Forces as a Veto-Player" in Summer 2013. In September 2013, she will start working as a post-doc researcher at the Frei Universitat, Berlin.
She is a Board Member of ARI Movement and an analyst at Kalem Journal and Strategic Outlook. Her research interests include Turkish and European politics, global security and international political economy.