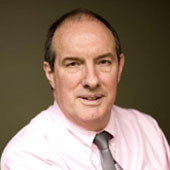 Chief Executive, The Work Foundation
Will Hutton has been a columnist for over 15 years, working at The Guardian for six years and nine years at the Observer. In addition, he has made a number of Panorama programs for the BBC and various radio and television series.
Mr. Hutton currently serves as chief executive of the Work Foundation — an independent, not-for-profit research-based consultancy that is one of the most influential voices on work, workplace and employment issues in Britain.
He began his career as a stockbroker and investment analyst, before working in BBC TV and radio as a producer and reporter. He was economics editor of BBC Newsnight from 1983 to 1988 and editor-in-chief of the satellite European Business Channel from 1988 to 1990. He then joined The Guardian as economics editor in 1990, before moving to the Observer as editor in 1996 — and later editor-in-chief.
Will Hutton has written several economic books — including "A Declaration of Independence" (2002), "The State We're In" (1996), "The State to Come" (1997), "The Stakeholding Society" (1999), "On The Edge" (ed with Anthony Giddens) (2000) and "The Revolution That Never Was" (1987). His new book on China and the west, "The Writing on the Wall," was published in January 2007.
Mr. Hutton is a member of the Scott Trust, a governor of the LSE, a school governor and a visiting professor at Bristol University. He is married with three children.