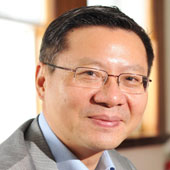 Professor of International Relations at Fudan University
Zhang Weiwei is a professor of international relations at Fudan University and a senior research fellow at the Chunqiu Institute, in Shanghai.
Mr. Zhang is concurrently a senior fellow in the Centre for Asian Studies at the Graduate Institute of International and Development Studies, in Geneva, and a visiting professor at the Geneva School of Diplomacy and International Relations.
He has written extensively in English and Chinese on China's economic and political reform, China's development model and comparative politics. In the mid-1980s, he worked as a senior English interpreter for Deng Xiaoping and other Chinese leaders.