10 Facts: Women and the Nobel Prize
Across all disciplines, only one in twenty Nobel recipients have been women.
October 10, 2014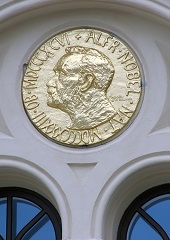 Credit: Vladislav Gajic - Shutterstock.com
1. The Nobel Peace Prize was just awarded to Pakistan's Malala Yousafzai, who has fought for young people's rights, including education.
2. Since 1901, Nobel Prizes have gone to 846 individuals for physics, chemistry, medicine, literature, economics and peace.
3. Over the course of 112 years, only 45 women have received a Nobel Prize, just over 5% of the 846 people who have received the prize.
4. The first woman to win the Nobel Prize was Marie Curie in 1903, who shared the physics prize with her husband and a colleague for discovering radioactivity.
5. Only one other woman has won the physics prize. Maria Goeppert-Mayer shared the 1963 prize for discoveries in nuclear shell structure.
6. Women account for just 1% of the 195 winners of the Nobel Prize in physics. Most women have been kept out of the sciences for decades. This figure may rise as more become scientists.
7. By the end of the last decade, women accounted for 32% of science and engineering graduate program enrollment in OECD countries. In 2010, women earned 53% of US PhDs in biology.
8. Elinor Ostrom, who won the economics prize in 2009, is the sole woman among 74 economics prize winners – equal to 1.4% of all recipients.
9. Canadian writer Alice Munro was the only woman in 2013 among the 12 individuals honored.
10. Of the six fields in which Nobels are awarded, women have had the greatest success with the peace prize. Since 1901, women have received 15% of the Peace Prizes awarded to individuals.
From The Globalist Research Center.
More on this topic