France: Europe's First Fascist-Lite President?
Reflections on a visit to Paris.
June 24, 2023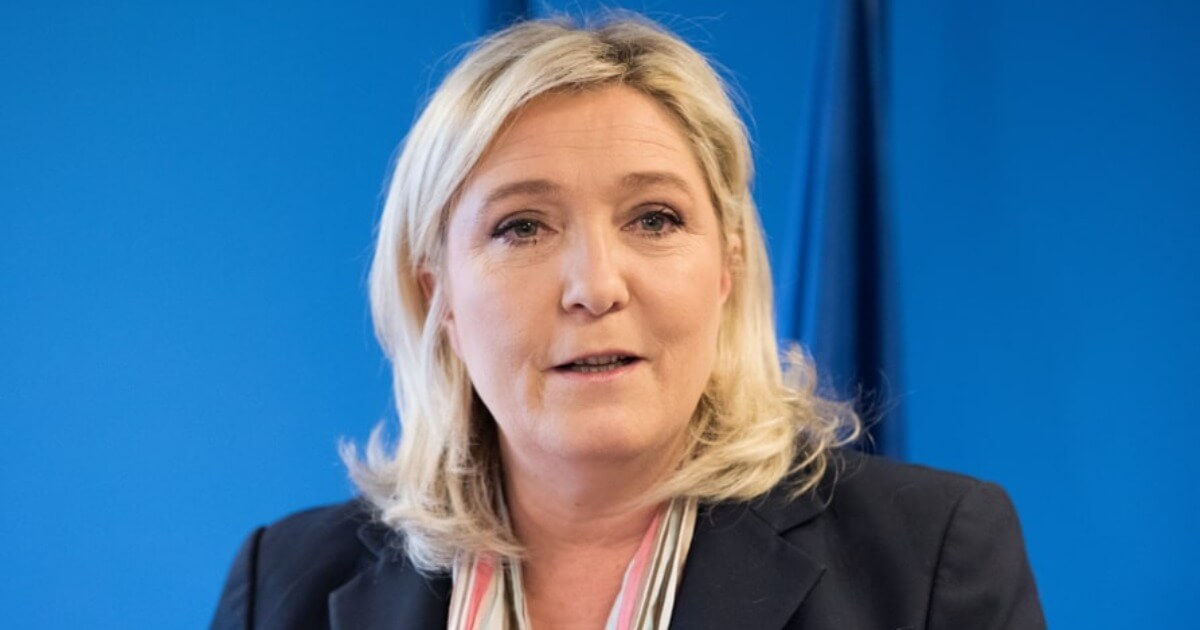 A spectre haunts Europe: The arrival of the first fascist president of a major European state that is the dominant political and foreign policy shaper of EU policy is clearly on the horizon.
To be sure, Europe already has its share of hard-right to ugly nationalist populist politicians – Georgia Meloni in Italy, Viktor Orban in Hungary, Boyko Borisov in Bulgaria and Jaroslaw Kaczynski in Warsaw.
However, it is France – Europe's weak link in the 1930s – that may now be heading for its first fascist, female president.
No cordon sanitaire for Marine Le Pen
The cordon sanitaire that was always thought to protect Europe from the arrival of Marine Le Pen can be heard cracking all over France.
Many, especially in a snooty England that has turned its back on Europe, will shrug their shoulders and mumble "Et alors? So what?" Or they will dredge up the usual platitudes that Madame Le Pen is just a conservative with a fruity past, but argue that references to fascism are over the top.
Albert Camus and the politics of contempt
In 1960, Albert Camus wrote: "Any form of contempt, if it occurs in politics, prepares or establishes fascism." Marine Le Pen has spent a life constructing a politics of contempt.
She harbors contempt for immigrants, Muslims, press freedom, independent trade unions, power-sharing in the European Union, gay marriages and the right of Jews to wear a kippa or even eat Kosher meat.
A Russophile, Le Pen also wants France to quit the military command structure of NATO, probably as payback for her party reportedly having received €9 million in soft loans from a Kremlin-controlled bank to finance her party's political work in France.
Why Putin's puppet is so dangerous
The implications of this go far beyond the ideologies and politics of other European right-wing parties. After all, an elected president of France has far more power than any EU head of government over the nation's institutions – army, police, intelligence services, ministries and banks.
In short, Le Pen would have control over the numerous bodies set up to consolidate the French revolution by Napoleon and all subsequent rulers of France.
The blowback from Macron
In that regard, President Macron's insistence he could ignore the will of the National Assembly to impose a decree compelling French workers to work extra years to qualify for state pensions may come back to haunt political France.
The point is not the policy itself. Louis XIV's assertion "L'état c'est moi" (I am the state) certainly represents President Macron's philosophy. However, if a fascist-lite president takes over in France, it will result in a major change in European politics.
Down and out in Paris?
Days spent in Paris talking to senior politicians like former president François Hollande, former French EU Commissioner and Finance Minister Pierre Moscovici (now the President of the prestigious Cour des Comptes, the Napoleon era state body charged with overseeing French public spending) revealed a near-unanimous fear that France could vote in Marine Le Pen in 2027.
Ministers who had worked with Macron at Bercy, the French ministerial complex of financial, economic and digital ministers, all describe in detail Macron's obsession with self-promotion, publicity and indifference to the norms of democratic politics.
Increasing disillusionment with Macron
Like many, I welcomed Macron's arrival in 2017 as left Corbyn-type factionalism in the ruling Socialist Party had made a democratic reformist left governance of France impossible.
True, in order to encourage job creation, Macron has reduced worker rights and income in France. Even so, France's unemployment rate, at _7.1%, is still higher than the EU average and nearly double that of the UK or the United States, at 3.9% and 3.7% respectively. Thus, Macron record on job creation, while a welcome effort, is not stellar.
But something else has happened. In four decades of writing about and dealing with French politics beginning with Giscard d'Estaing and his five successors since 1980, I have never come across such across-the-board hostility to a French president.
It is not just the loud-mouthed hard left in France led by Jean-Luc Mélenchon whose 86 deputies in his la France insoumise (roughly "France unbowed") group who shout down ministers in the National Assembly or sing the Marseillaise to drown out their speeches. The dismay also includes a number of reformist left, liberal and other radicals.
Macron: A case of false advertisement?
Even though they were no fans of Macron, many in French politics had hoped that Macron would be a new type of president – as whom he had very much advertised himself.
After the lazy, do-nothing years under Chirac, the venal crony style of Sarkozy and his copains and the unhappy presidency of François Hollande, there were plenty of reasons to hope for a more inspiring leader in the Elysée.
Macron's political career had advanced under the left reformist Hollande, but – once elected President – he ended up treating French deputies and senators from the social democratic camp of French politics with contempt.
Macron formed his governments with men and women who for the most part like him had no record of having been engaged in politics. While he talked to voters in all corners of France and listened to their needs and worries, the question is: Did he really listen?
Macron and the young deçus
I spent an evening with young deçus (the disappointed) of Macronism. They are products of top French higher education, the elite class that produces presidents, prime ministers and CEOs. They all feel let down by their hero.
They regard Macron as one of them but – unlike a Mitterrand, or Chirac, or Sarkozy or Hollande – had never spent any time learning the art of persuading electors (except twice in presidential election campaigns when his opponent was Marine Le Pen).
Marine Le Pen: A monster?
Marine Le Pen is not the dark monster that her father was. She no longer frightens the bourgeoisie of middle France, left alone the elites of the grandes écoles.
Alexie, 34, carried a socialist party card but the socialist party he joined "has disappeared." Macron's style of government is "too vertical, top down." Alisa, a young executive at a upmarket hotel chain says "I don't see myself in any of the current leaders."
These younger French political activists say that in 2017, their cohort voted 100% for Macron. In 2022, it was down to 50%. They shrug their shoulder as they say a Marine Le Pen presidency is on the cards unless politics changes course in France.
An experienced Green Senator, André Gattolin, a French delegate to the Council of Europe, who has been a high-profile campaigner on human rights issues is quitting politics as he is so demoralized by Macron's indifference to global rights despite France proclaiming itself the historic vector of les droits de l'homme.
François Hollande's clairvoyance
For François Hollande, sitting in an ex-president's luxurious suite of offices, complete with a private dining room on the rue du Rivoli, the danger is clear.
Ever since 1988 when Jean-Marie Le Pen came third with 11% of the votes in the European Parliament election, the far-right has grown at each election. Over 20 years ago, Marine Le Pen's father beat the then-Socialist Party candidate, Lionel Jospin, to come second in the presidential election in 2002.
The Front National, now called the National Rally, as Marine seeks to distance herself from the anti-European Nigel Farage demagogy of her father that was spiced with open racism and a whiff of Corbyn type anti-semitism, just makes steady advances election by election.
The hollowness of Le Pen's National Rally movement
It offers no serious program for government and can include every bit of anti-establishment, anti-system discontent bubbling up in France. "The RN is a party of militants, it is not a party of government," François Hollande complains.
Meanwhile, it is becoming ever more apparent – not just in France – that the politicians who offer government programs don't win supporters. Meanwhile, the extreme right remains happily unspecific and just patiently waits and waits.
Out with the old Le Pen
Jean Marie le Pen is now in hospital and will render fascist politics in France a last service by dying. This will cut the link with 20th century French anti-semitism.
Marine le Pen conveniently condemned Macron's pension reforms using identical language to that of the left but refused to send her followers into the streets to join violent demonstrations.
The far-left plays into Marine Le Pen's hands
Meanwhile, the far-left tried to set on fire the 18th century wooden doors into the Rohan Palace in Bordeaux, one of the finest city halls in Europe, let alone France. As it happens, it was this bout of violence that led to the cancellation of the visit of King Charles – a global blow to Macron's prestige and status.
France's far-left played into Marine Le Pen's hands as she equally condemned Macron's reforms and the violent protests against them.
Note that in the current political game the once dominant center-right formations of de Gaulle, Pompidou, Giscard and Chirac have shrunk away. Macron may well become the establishment's last vestige and may shrink away next.
Incredible disappearance acts
The Socialist Party fashioned by Francois Mitterrand, which produced two presidents and nine prime ministers in the last four decades, has been reduced to its lowest number of elected officials since 1945.
Jean-Christophe Cambadélis – known as "Camba" – a former General Secretary of the Socialist Party, says of the Socialist Party "is not dead, but it has stopped breathing." He has long advocated the move to social democratic reformism along Nordic, Dutch, German northern European lines.
But, as with the Labour Party in the 1980s or after 2015 when it decided to reject reformist politics, French Socialists simply split apart. A majority went off to support the out-and-out opposition in the manner of the French Communist Party for much of its inglorious history.
Macron: A "TechnoBonapartist"
Cambadélis very fittingly calls Macron a "TechnoBonapartist" and says French politics is dominated by the 3 "I" questions – Identity, Insecurity and Immigration. On the 3 "I" questions, Camba says the hard-right has majority support on what response is needed.
This is confirmed by a poll for Le Journal, the lively new center-left online daily launched by Laurent Joffrin, the veteran Paris left editor of Libération and Nouvel Observateur. He is now engaged trying to get a new social democratic movement off the ground in order to beef up the Socialist Party's reformist politicians.
Le Pen's victory loop?
Marine Le Pen is now seen as far ahead of Emmanuel Macron, Jean-Luc Mélenchon and any of the leaders of the traditional parties.
A poll in Le Journal for ViaVoice said more than a third of French electors consider her proposals "realistic" with 46% supporting her line on security, 37% agreeing with her proposals on cost-of-living and 35% agreeing with her line of reducing inequalities. More than half of working class voters backed her ideas as "realistic."
Stunningly, on social issues Le Pen massively out-performs Jean-Luc Mélenchon in any presidential contest.
The question for Macron
The question for Macron is: How does he secure not his own succession as he can only be president for two terms but reform his government now so that a personality can emerge to take forward the liberal right-of-center vision of France he wants to shape?
Macron's political designs aside, the other open question is whether someone from outside the elite political caste of higher French politics can help revive the left? There are four years to find out.
No right-wing private life arrangement
Meanwhile, the fact that Madame Le Pen is now sharing her home with another woman will continue to reduce her negatives. As it happens, she is not the only hard-right leader of a major European country to do so.
Two conclusions
First, if Le Pen does emerge as president of France, it will be as big a blow to the global self-esteem of the Brussels elites and their self-belief that the European Union transcends normal politics.
Second, the election of a far-right president of the EU's most important political, as opposed to economic, power will cause far more problems than Brexit. A President Marine Le Pen would take France and the European Union into uncharted territory.
More on this topic