India: The Center of Modern Slavery?
10 facts on modern slavery in India and beyond.
February 14, 2015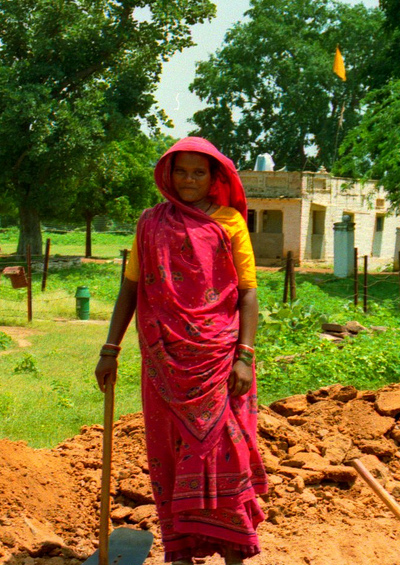 Credit: R Barraez D´Lucca - www.flickr.com
1. As many as 14.3 million Indians in 2014 were victims of modern slavery.
2. This figure is according to the Walk Free Foundation's 2014 Global Slavery Index, which defines modern slavery as any practice that traps people in modern servitude, including human trafficking and forced labor.
3. That is equal to 1.1% of the country's 1.25 billion population — or about one in every one hundred Indians.
4. Much of the burden of modern slavery in India appears to fall on the lower caste (and hence poorer) members of Indian society.
5. Other populations vulnerable to modern slavery in India include religious minorities and immigrants from India's neighbors, Nepal and Bangladesh.
6. India's total of 14.3 million modern slaves is nearly five times larger than China's (3.2 million), the nation with the second-largest number, and seven times larger than Pakistan's (2.1 million).
7. Together, these three nations make up 55% of the estimated 35.8 million people trapped in modern slavery worldwide.
8. The Global Slavery Index's estimate of 35.8 million modern slaves worldwide is about 70% higher than the 21 million people the International Labour Organization (ILO) identified in 2012 as victims of forced labor.
9. The higher number results from the Global Slavery Index's inclusion of forced marriages as a form of modern slavery (as opposed to forced labor) and its estimates of unreported cases of slavery.
10. Most nations have taken steps to ban human trafficking and forced labor. But the persistence of millions living in conditions in which they are forced to work or marry against their will means that enforcement of these laws continues to be extraordinarily weak.
Sources: Walk Free Foundation with additional analysis by The Globalist Research Center.
More on this topic
Takeaways