The Rise of Travel Literature
How did the discovery of America foster a renewed enthusiasm for travel literature?
December 22, 2007
How did the discovery of America foster a renewed enthusiasm for travel literature?
Giambattista Ramusio published an extremely popular collection of travel narratives, Racolta de Navigazioni et viaggi (Venice, 1550-59), and it was chiefly through Ramusio's collection that Marco Polo's account of his journey to the Great Khan became better known.
In the 1580s and 1590s, Richard Hakluyt published a series of narratives of exploration, mostly concerning voyages to the Americas.
Then, in 1613, Samuel Purchas published an English equivalent to Ramusio's anthology, Purchas his Pilgrimage, or Relations of the World and the Religions observed in all the Ages, and in 1625 he followed this up with two further books which collected together travelers' accounts of all parts of the then-known world.
Purchas was a fervent partisan for Mandeville's travel writings. The account given by Purchas of Xanadu was to inspire Coleridge's famous poem.
As the title of Purchas's collection suggests, he conceived of traveling as a kind of act of piety.
Pilgrimage to the Holy Land was still very popular in the last decades of the 15th century, and a copious and repetitive literature of pilgrimage was produced in that period.
Thereafter the fashion for actually going on pilgrimage to Jerusalem, as opposed to reading about it, declined steeply. Even so, those who traveled in the East often modeled their narratives on the precedents provided by literary pilgrims.
Ogier Ghiselin de Busbecq (1522-92) was the Hapsburg ambassador in Constantinople.
He feared that the Turks were making gains in Europe while the Christian powers squandered their resources in America.
Like many diplomats in the early modern period, Busbecq also pursued a wide range of scholarly interests, as a linguist, antiquarian, zoologist and botanist.
When he returned to Europe, he brought with him 264 Greek manuscripts, as well as a considerable collection of Greek and Roman coins and six female camels.
His letters from Turkey to a friend, initially published in Latin as the Itinera Constantinopolitanum et Amasium. Eiusdem … de acie contra Turcam instruenda consilium (1581), gave a portrait of Turkish life that is infused with a classicist's sensibility.
Though Nicolas de Nicolay (1517-83) can be variously described as a soldier, spy or cartographer, he was effectively a professional travel writer who traveled throughout Europe, North Africa and Turkey — and then wrote about his experiences, most notably in Les quatre premiers livres des navigations et peregrinations orientales (1567).
Nicolay's book was illustrated with the exotic costumes of the East and was presumably much consulted by European painters of Eastern themes as well as by people who had been invited to fancy-dress parties.
However, the number of travelers who went out to the Near East and then wrote about their experience in the 16th century was a mere trickle compared to what it would become in the 17th century.
As merchants, pilgrims and scholar adventurers brought exotic objects of all kinds back to Europe — American Indian drums, unusual seashells, Persian ceramics, hitherto unknown herbs, stuffed mermen, Chinese ivories, Indian money, narwhal horns and so on — private collectors set up cabinets of curiosity that were unsystematic collections of the rare and the marvelous.
Apart from travelers' narratives of the exotic parts, European scholars also learned a great deal from native informants.
Leo Africanus was easily the most important of these informants in the 16th century. Leo, whose original name was Hasan ibn Muhammad al-Wazzan, was an Arab, born in Granada in 1493 or 1494. His family migrated to Fez in Morocco when he was young.
Hasan received a good education, and as a young man he served on various North African diplomatic missions — so that he came to know parts of Africa, including Egypt, quite well.
In 1518 he was captured by corsairs close to Jerba, an island off the Tunisian coast, and brought to Rome. There he learned Italian. The Medici Pope Leo X became his patron and therefore, when Hasan converted in 1520, he took Leo as his Christian name.
Leo Africanus studied the Latin historians. He wrote a great deal, most of which has not survived — and, among other things, he provided biographies of famous learned Arabs for use by European scholars.
He also provided crucial information about which Arabic works were important, and this was to guide generations of future manuscript hunters in their search for Arabic works.
Leo's chief work was The History and Description of Africa and the Notable Things Therein Contained. He wrote this in (poor) Italian and finished the manuscript in 1516.
The Description is mostly about Africa north of the Sahara, and the section on Leo's home town, Fez, is especially detailed.
Leo drew heavily on his own observations as a traveling ambassador, but he also took a great deal from the poet Ibn al-Raqiq al-Qayrawani's lost history of North Africa. In addition, he cited classic works by authors like al-Mas'udi, al Idrisi and Ibn Khaldun.
Some of those who wrote books about Islam or Oriental languages, though they suggested that such studies might be useful in the furtherance of missionary activities, seem to have been using that claim as a pretext to justify their more purely intellectual interest in the exotic.
The declaration in the preface to a treatise on, say, the Arabic language, that it had some exalted Christian purpose, might well be successful in securing patronage and a financial subsidy from some senior ecclesiastical dignitary.
Editor's Note: This feature is adapted from DANGEROUS KNOWLEDGE: ORIENTALISM AND ITS DISCONTENTS, by Robert Irwin. Copyright 2006 Robert Irwin. Reprinted with permission of The Overlook Press.
More on this topic
Read previous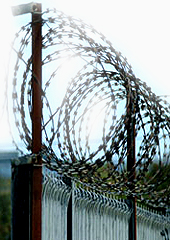 My Seventh Trip to Guantanamo
December 20, 2007