The Snow Leopard: Back from the Brink
Conservationists, insurance schemes and homestays have transformed the fortunes of one the world's most endangered animals.
February 12, 2022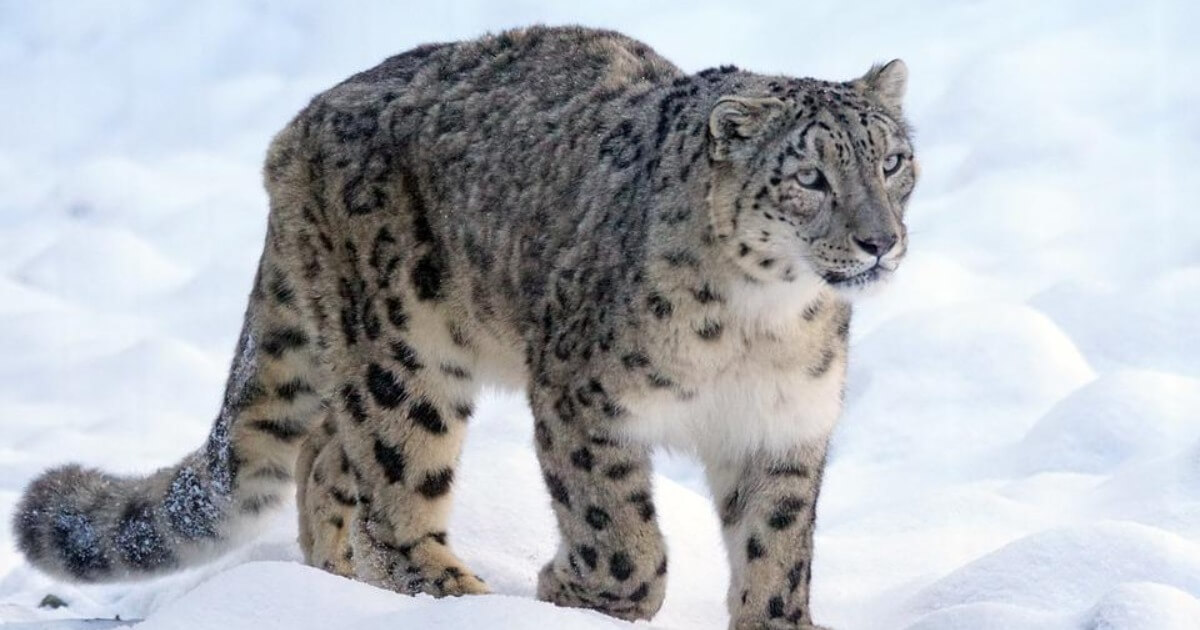 Snow leopards, the world's most high-altitude big cats, are a rare conservation success story. In 2017, their status was upgraded from "endangered" to "vulnerable," on the International Union for Conservation of Nature list.
Found in 12 Asian countries, there are currently estimated to be around 7,000-10,000 in the wild. This is double the number of about a decade ago. How did this shift come about?
From reviled to revered
One reason is the change in the attitudes of many villagers who share the habitat of snow leopards. In a startling turn around these big cats have gone from being reviled to revered.
I was able to explore this remarkable shift in perception first-hand during a recent visit to the Himalayan region of Ladakh in north India.
A fraught relationship
I met with Dr. Tsewang Namgail, Director and Senior Scientist at the Snow Leopard Conservancy India Trust (SLC) in the city of Leh, Ladakh's capital. He explained why the relationship between pastoralists and snow leopards had been so fraught, for so long.
Leopards imperiled the livelihood and life savings of goat herders in the region. They had been known to wipe out entire herds of goats in a single attack. In retaliation villagers would stone the predators to death, or poison a half-eaten carcass found on a nearby trail.
Breaking the cycle of attack and revenge
The SLC trust has made several interventions to break this cycle of attack and revenge. They have helped to strengthen corrals with mesh roofs to keep livestock safe.
Villages have been provided with solar lamps that have kept predators -including leopards, bears and wolves- at bay. And they have established an insurance scheme, whereby the herders pay in a small amount of money in lieu of compensation in case of an attack.
The importance of education
The SLC trust is also educating villagers about the ecological benefits of snow leopards. If they predators are wiped out, the population of wild ungulates like sheep will spiral out of control.
The meager vegetation in the area will then dwindle, causing desertification and mudslides.
Homestays: A gamechanger
A gamechanger has been the help the SLC trust has provided to villagers in turning their homes into guest houses by adding a room or two for tourists. This has generated valuable income for villagers in the bleak winter months.
Namgyal admitted that was still a long way to go before the snow leopard was safe. And in Ladakh, an explosion of feral dogs was the latest menace facing conservation efforts.
Nonetheless, people from halfway around the world have begun to visit these remote areas, hoping to catch a glimpse of the leopards.
Visit to Rumbak village
Having acclimatized in Leh at 11,000 feet, for two days, I headed to the village of Rumbak.
The village is located in India's Hemis High Altitude National Park. It took an hour's drive and a further three-hour climb on foot to take us there. There were nine homes in the village in total, and each one has been converted into a homestay.
Dhung House
My destination was Dhung House, the three-story mud-walled house of Padma, a tireless hostess.
It was a simple abode, but two spaces had been lavished with colour and ornament – a small prayer room and the kitchen. The latter was fetchingly decorated with brass and copper pots. Somewhere in there was a spring-well of hot tea, which never stopped flowing.
Early each morning, in minus 15 degrees centigrade, leopard spotters fanned out across the icy landscape in small groups of twos and threes. They scoured the skyline for movement and scanned the rocky outcrops, staring for hours through telescopes.
The big cats are often seen only at great distances, making spotters and telescopes vital links to viewing them.
The stark landscape hid a vibrant ecosystem. At first, tussocks of grass became visible. Then slowly, the bharal (blue sheep) that nibbled them came into view.
I spotted chakor partridges and woolly hares gamboling in the frozen Rumbak River. Golden eagles wafted calmly overhead.
A sighting of wolves, jet black against the snow, set my pulse racing.
Finally – the leopard!
And then finally, early one morning, excitement rippled through the house. A snow leopard had been spotted!
I squinted with one eye through the scope. And there he was. Even in those first short seconds the high-altitude predator conveyed irrefutable majesty. He was the beating heart of the mountains, the fulcrum of an ancient continuum.
Stalking the stalking leopard
Amid our group, there were spontaneous whoops and high-fives of euphoria.
I followed every movement of the rosetted cat for an entire day, as he stalked herds of bharal.
They looked at him nonchalantly, for they could easily outpace him across the vertiginous terrain. Advantage blue sheep.
Hours went by as we watched him stalk using all his cunning. He slunk behind boulders and hugged the ground when moving in. Just as he got within pouncing distance, he turned into a stock-still rock.
Advantage: snow leopard
Darkness had set in. By then, I was numb with cold. I longed for some hot tea to thaw the icicles my limbs had become.
We retreated, bruised, exhausted, yet deeply elated. Soon a twinkling vault of stars appeared above us. Our feline had set himself up perfectly. His matchless night vision would now come into play.
Advantage snow leopard.
More on this topic