Toiling All Year Long
Which of these nations works the hardest by annual work hours: Greece, Germany, US or South Korea?
July 6, 2012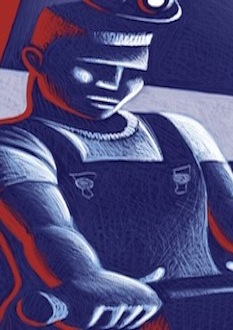 Credit: Ron and Joe - Shutterstock.com
During the eurozone's economic crisis, accusations have been flying back and forth about which countries really work hard. We wonder: Based on the average number of hours a worker works annually, which of these nations works the hardest?
A. Greece
B. Germany
C. United States
D. South Korea
A. Greece is not correct.
Greek workers put in an average of 2,109 hours at work a year. Among the 30 OECD member countries, that is second-highest total.
A large number of Greeks hold down two jobs. In addition, many small business operators work 14-hour days just to stay solvent. However, such long working days are often a reflection of low productivity. That, in turn, is due to a lack of investment in capital goods and a heavy reliance on domestic goods and services not suitable for export or with a low level of value-added.
B. Germany is not correct.
German workers average only 1,419 hours a year on the job, or one-third less than the Greeks. The Norwegians and the Dutch work even less than the Germans (1,414 hours and 1,377 hours a year, respectively).
Assuming a 40-hour workweek, that translates to the Dutch spending only 34.5 weeks at work — and the Germans and Norwegians about one week more. By that same measure, the Greeks astonishingly work more than 52 weeks a year!
However, because the data are provided by national statistical offices and measure only time spent on the job, not actual work effort, economists have reservations about the reliability of these data for at least some countries.
C. United States is not correct.
On average, Americans work 1,778 hours — or 44.5 workweeks of 40 hours each — a year. The time Americans spend in the workplace is very close to the OECD average of 1,749 hours. Other major economies right around the OECD average are Japan and Italy (1,733 and 1,778 hours, respectively).
D. South Korea is correct.
South Koreans work the most among OECD member countries, averaging almost 2,200 hours a year on the job. However, in contrast to Greece, the high number of work hours is not explained by low productivity and a lack of capital investment in the economy for efficiency's sake.
Rather, the South Korean work ethic is very high. A poor agricultural nation only a half-century ago, South Korea sees itself involved in a major catch-up effort with other countries in order to advance its standard of living.
As a result of this effort, the country's per capita income is now almost $32,000, according to the IMF. That is already higher than Israel's average income — and also exceeds the average for the European Union's 27 member nations. Even more astonishingly, with another 10% increase, the Koreans will catch up to the Japanese.
More on this topic