Trump Destructivism: Way Beyond Russia
For all the attention currently paid to Russia, let us not forget the long list of other places in the world where the current government of the United States has not been upholding the causes of political freedom, democracy and national sovereignty.
August 3, 2018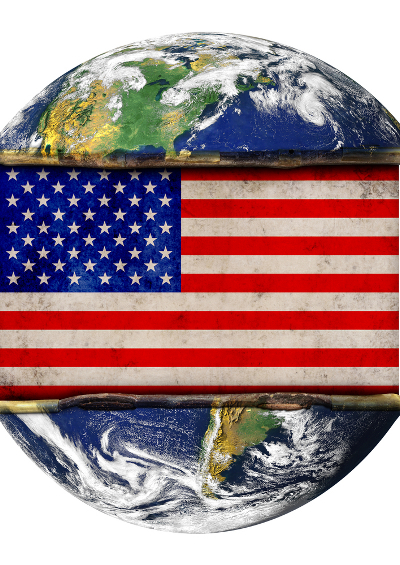 Credit: Borislav Bajkic - Shutterstock.com
1. In ENGLAND
Trump aggressively promoted Boris Johnson as a brilliant leader, despite the latter's direct challenge to Prime Minister Theresa May.
2. In SCOTLAND
Trump lashed out at Nicola Sturgeon, the leader of the Scottish National Party, with a barrage of highly personal insults.
3. In GERMANY
Trump has striven to weaken the position of Chancellor Angela Merkel through his constant denunciations of her judgment and domestic policies.
4. In POLAND
the Trump administration has lent its full support to the ultra-nationalist, anti-democratic government.
5. In HUNGARY
it has done the same in support of Prime Minister Viktor Orban.
6. In SAUDI ARABIA
Trump warmly embraced Crown Prince Mohammed bin-Salman despite his shake-down of other Saudi leaders and dangerous crack-down on the Shi'ite community.
7. In ECUADOR
Washington has encouraged current Prime Minister Lenin Moreno to pursue a vendetta against former President Rafael Correa because of the latter's social democratic policies and unwillingness to kow-tow to U.S. business interests.
8. In NICARAGUA
the United States is backing the campaign to overthrow the democratically elected government of Daniel Ortega.
9. In HONDURAS
the United States strong-armed the OAS not to penalize the government of President Juan Orlando Hernandez for its blatant rigging of the election last year.
10. In IRAN
Trump leads a thinly concealed campaign to overthrow the current government.
11. In YEMEN
the United States has chosen sides in a civil war that involves participation in a homicidal air campaign carried out by Saudi Arabia and other outside parties.
12. In the PHILIPPINES
Trump personally has bolstered President Rodrigo Duterte in his program to build a lawless autocracy.
13. In SUB-SAHARAN AFRICA
the United States is actively involved in the internal politics of a dozen or so countries.