US Defense Firms: A Trump Windfall?
Most global defense spending increases tend to benefit US-based firms by default.
July 24, 2017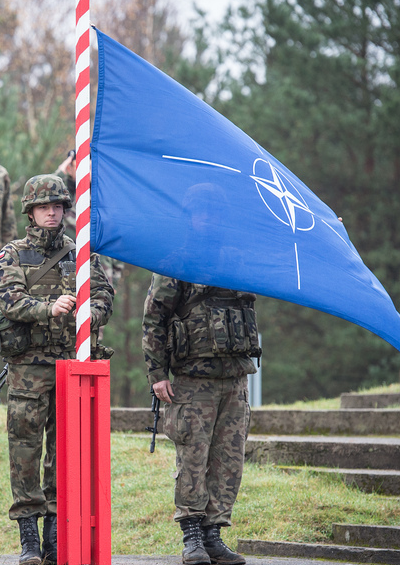 Credit: U.S. Army Europe Images - www.flickr.com
1. Even though President Trump has proposed severe cutbacks for the U.S. government, he plans to further expand the size of and spending on the U.S. military.
2. Trump has also called on NATO allies to boost military spending as well.
3. Increases in U.S. or other NATO member defense spending would likely translate into big sales for U.S. defense manufacturers.
4. Among the top 100 arms-producing and military services firms, there are 39 U.S. companies, according to SIPRI.
5. However, if one accounts for the actual sales volumes, U.S. firms provide 57% of the military sales of the world's top 100 firms.
6. The largest U.S. firms are Lockheed Martin, Boeing, Raytheon, Northrop Grumman, General Dynamics, United Technologies and L-3 Communications.
7. Chinese defense manufacturers are not compared so far due to lack of reliable public data on them.
8. SIPRI estimates some of the undisclosed Chinese defense firms likely rival the size of the non-Chinese companies ranked in the top 10.
9. Also likely to benefit from boosts in NATO arms purchases are the three non-U.S. companies in the top 10: UK-based BAE, Airbus (a joint EU project) and Leonardo of Italy.
Sources: The Globalist Research Center, Stockholm International Peace Research Institute
More on this topic
Takeaways