10 Facts: Literacy Rates in India
India faces a large gender divide when it comes to literacy rates.
December 12, 2014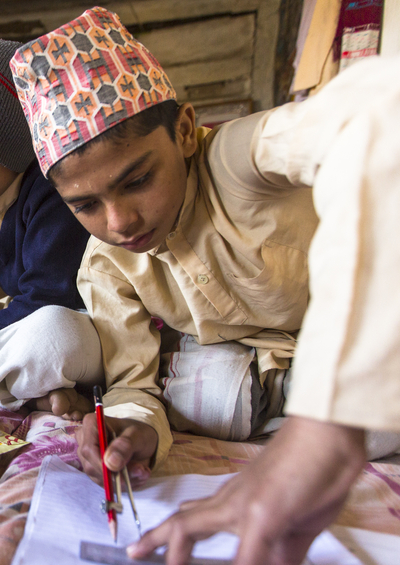 Credit: De Visu / Shutterstock.com
1. India's adult literacy rate is 63%.


2. Despite improving from a level of just 48% in 1991, India still ha a relatively low literacy rate — especially compared to other major emerging markets in Asia.
3. A relatively low literacy rate is a severe disadvantage as countries try to advance their economic prospects.
4. A particularly dire aspect of India's illiteracy problem is the large gap between male and female literacy.
5. About 75% of Indian men had at least a basic level of literacy — 24 percentage points higher than the 51% literacy rate for women.
6. The gender gap is lower — but still wide — for young Indians. The 88% literacy rate for young Indian men is 14 points higher than the 74% rate for young women.
7. All over the world, women account for almost two-thirds (496 million) of the illiterate adults worldwide.
8. More than one-third of all women around the world who are illiterate are Indian women (187 million).
9. Worldwide, there are only ten countries in which the number of illiterate adults exceeds ten million — India (286 million), China (54 million), Pakistan (52 million), Bangladesh (44 million), Nigeria (41 million), Ethiopia (27 million), Egypt (15 million), Brazil (13 million), Indonesia (12 million) and the Democratic Republic of the Congo (12 million).
10. These ten countries were home to 556 million — or more than two-thirds — of the 781 million illiterate adults worldwide.
Source: UNESCO Institute for Statistics with analysis by The Globalist Research Center.
More on this topic