7 Facts: Billionaires Vs. the Rest of Us
Forget the top 1%, the top 0.00003% have all the money.
January 21, 2015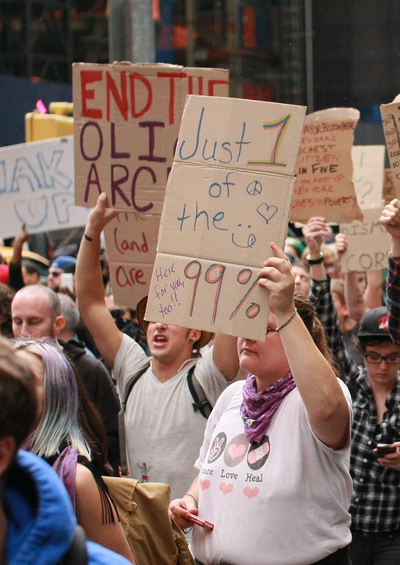 Andra MIhali / Flickr
1. The total wealth of the world's 2,325 U.S. dollar billionaires in 2014 was $7.3 trillion.
2. That is higher than the GDP of all but two countries (the United States and China).
3. It is equal to about a tenth of world GDP for 2013 ($76 trillion).
4. The world's total wealth — the total value of its cash, stocks and investments, real estate and other property — is estimated at $232.5 trillion.
5. This means that just 2,325 people possess 3.1% of all global wealth.
6. By contrast, there are 3.2 billion adults worldwide who each have less than $10,000 in net assets.
7. The combined wealth of these 3.2 billion people, at $13.8 trillion, is not quite double the wealth held by the 2,325 billionaires — even though they outnumber the billionaires by 1.3 million-to-one.


Source: Wealth-X and UBS Billionaire Census 2014, with additional analysis by The Globalist Research Center
More on this topic
Takeaways