Alibaba Goes Searching for Treasure (via U.S. IPO)
Adapting technology but depending on China's huge e-commerce market.
April 28, 2014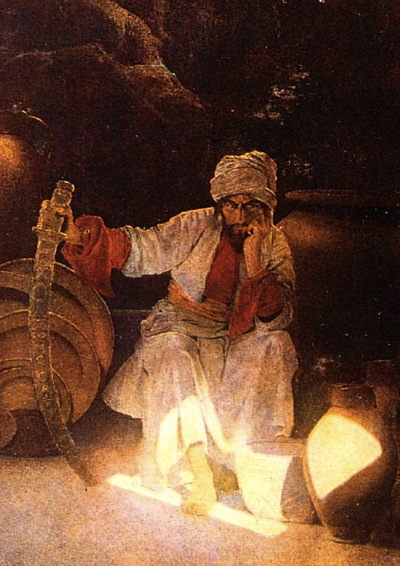 1909 illustration from the story of Ali Baba and the Forty Thieves, Maxfield Parrish. (Credit: Wikimedia)
1. Founder Jack Ma, a former English teacher, started Alibaba Group — a Chinese e-commerce platform — in 1999. Its flagship, Alibaba.com, is an online marketplace.
2. Alibaba handles about 80% of China's online shopping.


3. Alibaba often adapts existing technology and is strictly a middleman. Three years old in 2002, it posted its first profit – of $1.
4. Taobao, or "searching for treasure," was designed to sell directly to Chinese consumers. The website has 800 million product listings from seven million sellers.
5. Taobao and Tmail, another Alibaba site, had a transaction volume of $240 billion in 2013.
6. Taobao and Tmail are more than double the size of Amazon — and triple the size of eBay.
7. The IPO for Alibaba, which is expected to occur this summer, is likely to value the company at over $150 billion and raise $15 billion from investors. That would put Mr. Ma's financial worth at $10 billion.
8. Yahoo holds a big stake in Alibaba – as does Japan's SoftBank Corporation. Yahoo's stock price is up more than 40% in 2013 and SoftBank's were up 7.7% in mid-April 2014.
9. Beijing wants China's tech industry and consumer sector to offset slower industrial growth.
10. Alibaba's Alipay, the world's largest payments processor, had 70% of the mobile payments business in China in 2013. It will not be part of the IPO.
11. Alibaba's entry into the United States would likely be a website for high-quality fashion and jewelry from select merchants.
12. Alibaba's charges for ad services and fees totaled $7.95 billion in 2013. Net income was $3.52 billion.
13. By comparison, Jeff Bezos's Amazon made only $274 million in net income in 2013.
14. Alibaba's chat app, Laiwang, had more than 10 million users in late 2013. Its chief rival is Tencent's WeChat, with 355 million users.
15. The apartment where Mr. Ma dreamed up Taobao in 1999 is a "spiritually important place" that he hopes to turn into a museum.
From "Alibaba Flexes Muscles Before IPO, Chinese E-Commerce Giant Speeds Toward $15 Billion Deal," by Juto Osawa, Paul Mozur and Rolfe Winkler (Wall Street Journal)
More on this topic
Read previous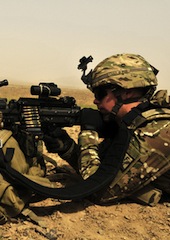 U.S. vs. China: Measuring the Military
April 27, 2014