Anchovies – Hate Them? Love Them!
Plus: A recipe for Southeast Asian bumbu sauce
August 7, 2021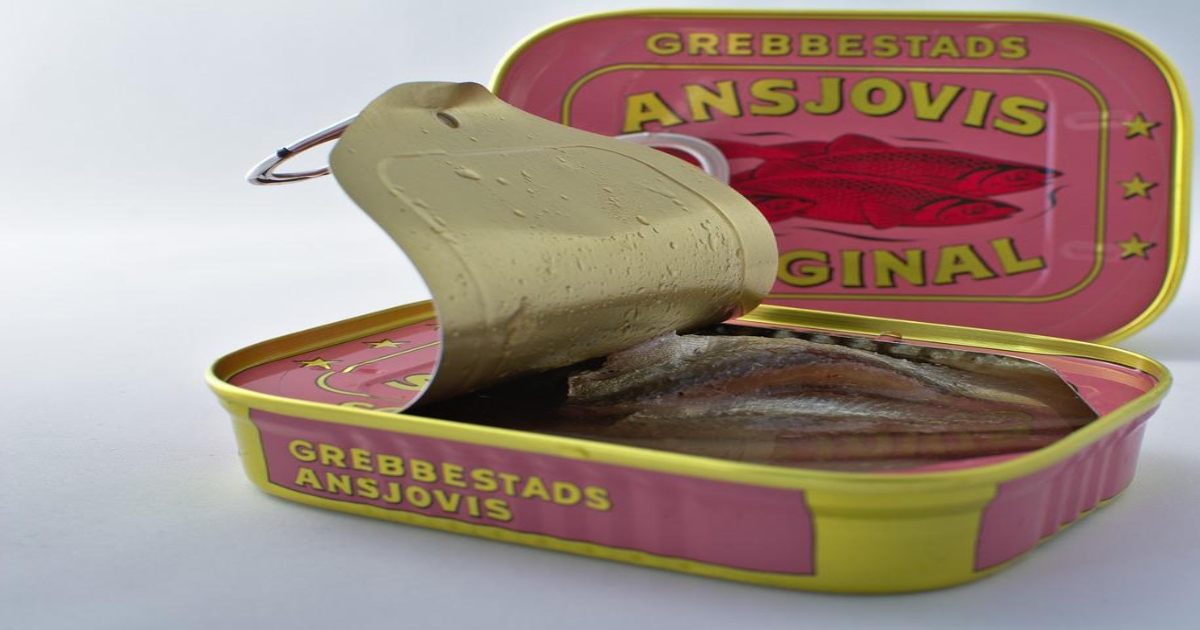 Anchovies? You either love them or you absolutely LOATHE them, or so it seems. They are so provocative that during his turbulent presidency, George W. Bush felt it necessary to make time to go public with the announcement that he and his wife Laura were utterly repelled by them.
But these small and blameless fish are the culinary equivalent of the Wonderbra: they add body to food. And like the Wonderbra, no one should suspect they are there.
You might reject them on pizza. But are you conscious of their vital presence in Spaghetti Puttanesca? Or Salsa Verde? Probably not.
Umami savor and the world of anchovies
Anchovies add "umami" savoriness to every dish they are in. A jar of anchovies should be in every cupboard. (Jar, not tin. An opened tin of anchovies is a tin without a lid that will inevitably get tossed, even if anchovies still lurk inside it.)
Eaters who wonder what exactly "umami" is would learn much if they focused only on the world of anchovies.
Without anchovies, we wouldn't have the multi-faceted flavor of Caesar Salad dressing.
Without anchovies, we wouldn't have the extra ingredient in Worcester Sauce that makes a British Bloody Mary the superior drink.
Superior because in deference to U.S. preferences, fermented anchovies are omitted from some brands of Worcestershire Sauce created for the U.S. market. (Argh, those puritans!)
If you seek the extra complexity of flavor in your Sunday brunch beverage, Lea & Perrins — the name the British call Worcester Sauce — is the brand guaranteed to contain the little perishers. It is as wreathed in folklore as it is in stench.
The history of Worcester Sauce
Back in 1837, the Worcestershire county-based company promoted the sauce as originating in India. There, Lord Marcus Sandys, ex-Governor of Bengal, came across it while in the employ of the East India Company.
He commissioned local apothecaries to recreate it for export, but the barrel of the recipe was so pungent, it was consigned to a basement, where it proceeded to ferment.
When, the following year, it was rediscovered, the fermentation process had mellowed the liquor. Now palatable, it was bottled and sold to great acclaim.
But Lee & Perrins wasn't the first British company to discover the joy of anchovies.
In 1828, John Osborn created Gentleman's Relish, a paste made from anchovies, butter, herbs and spices also known as Patum Peperium and once sold in beautifully illustrated ceramic pots, to spread on hot buttered toast.
Still on sale today, it has something in common with Coca Cola: only one employee at their Elsenham plant knows the recipe.
Anchovies and the Romans
19th century Brits were far from the first Westerners to appreciate anchovy condiment. Garum, a fermented fish sauce, was a staple of the 3rd century BC Greco-Roman world. It had such a long shelf life that it was exported widely.
Pliny references it in his 1st century encyclopedia. Fourth century culinarian Apicius included it in recipes in his cookbook.
Anchovies were also eaten raw as an aphrodisiac, a taste challenging enough it must have come with personal endorsements.
Hitting Continental Europe
Fermented anchovy sauces appear in European dishes beginning in the 17th century.
The Italians and the Spanish cure gutted anchovies by salting them in brine, then packing them in oil or salt. Pickling in vinegar, as for the boquerones of Spain, produces a milder result.
A staple in Southeast Asia
Anyone who has eaten Southeast Asian food will have eaten anchovies. They are the prime ingredient in Thailand's Nam Pla fish sauce.
Wander through the night markets of Indonesia and, as the blanket of night presses down on the food stalls where local cooks fling a series of ingredients into woks the size of satellite dishes, the rising stench of sambals is trapped in the heat of the stoves and the evening.
Sambals are made from copious amounts of fresh or dried anchovies and chilis crushed with other ingredients like garlic, shallots, galangal or ginger. Together they create the vital flavor that is the secret base of many of the more than 200 varieties.
Anyone truly averse to anchovy should steer clear of belacan, the fermented shrimp paste of Malaysia, or terasi, as it's called in Indonesia.
Fried or grilled, as it must be, it reeks as one might imagine would the preserved underwear of an ancient mummy unearthed by a nose-holding archaeologist.
Nutritional source for low-income nations
But beyond the controversial status of anchovies, these small greeny-blue forage fish with a distinctive silver stripe along their length have now been shown to play a crucial role in the health of low-income nations.
The World Food Prize, known as the "Nobel Prize for Food and Agriculture," has been won this year by Shakuntala Thilsted for her work in promoting small fish like anchovies, sardines and herring as all-round "superfoods" that can be raised sustainably to provide cheap nutrition.
U.S. Secretary of State Antony Blinken, in recognizing Thilsted's work, said, "Millions of low-income families across many countries are eating small fish regularly, in everything from chutneys to porridge, giving kids and breastfeeding mothers key nutrients that will protect children for a lifetime."
So, stop quibbling. Eat anchovies.
Recipe
This Southeast Asian bumbu (sauce) is not only the perfect partner to satay. It is also the accompaniment to gado-gado, a warm Indonesian steamed-vegetables salad.
120g or 4oz peanuts 1 cup vegetable oil
2 teaspoons terasi/belacan or 2 fillets of anchovy in oil, drained
1 clove garlic, peeled and roughly chopped
2 shallots, peeled and roughly chopped
½-1 teaspoon chili powder or more to taste
½-1 teaspoon brown sugar
2 cups water
30g or 1oz cream of coconut
Salt Juice of 1 lime
Fry the peanuts in the oil over medium heat till toasted. Drain onto paper towels and cool, then grind or pound them into a rough powder.
Crush the terasi or anchovies with the garlic and shallots into a paste. Fry this in 1 tablespoon of the oil for a minute, then add the chili, sugar and water.
Bring to a boil, then add the peanuts. Simmer, stirring occasionally, till it thickens and add the coconut cream. Season to taste with salt if necessary. Add the lime juice just before serving.
Pour over a warm salad of steamed mixed vegetables such as cauliflower florets, green beans, cabbage, carrots, with chunks of boiled potato and cubes of fried tofu, to which you add a handful of bean sprouts, thick slices of cucumber and quarters of boiled egg, and serve with prawn crackers. Or use as the dip for skewers of chicken satay.
More on this topic