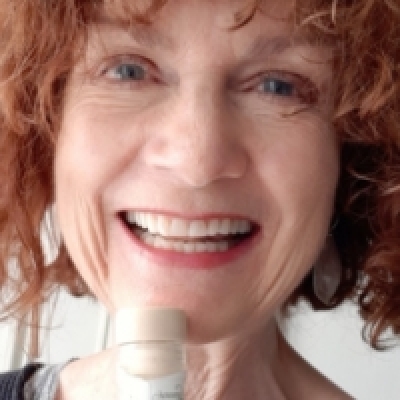 Award-winning cookbook writer now writing "Tabled," a weekly food blog
Julia Watson is an award-winning cookbook writer whose journalistic career has taken her from London to Moscow and the United States.
She is co-author with Martin Walker of The Bruno Cookbook published by Diogenes, Zurich, which won Gourmand International's award for World's Best French Cookbook in 2015.
The follow-up, The Bruno Garden Cookbook, was published by Diogenes in October 2019 — and also went on to win Gourmand International's award for World's Best French Cookbook in 2020. It is due for U.S. publication by Knopf in 2022. Julia now writes "Tabled," a weekly food blog.
Following several years in the book trade, she started out in journalism at the British Sunday newspaper The Sunday Times — later moving on to The Observer. She became the first Moscow correspondent for The Evening Standard, also filing for the Daily Mail and other print media, and broadcast regularly for news outlets from the BBC World Service to Australian Broadcasting.
Transferring to Washington, D.C., she wrote a weekly American lifestyle column for the UK's Express Newspapers and filed for other UK and U.S. outlets. She joined United Press International as their Food Writer with three weekly columns — focusing on the politics of food, nutrition and food trends.
At the same time, she wrote on style, food, chefs and restaurants for The Washington Post, Gourmet magazine and other U.S. and UK outlets. Her guide to the U.S. capital's ethnic food sources — eatWashington — was bought by The Washington Post.
Providing insider guidance on where to source and how to use unfamiliar ethnic ingredients — along with the latest trends in food, chef interviews and the politics of the industrial food business — she turned it into her website eatWashington (now closed) — which became a teaching tool at a number of New York State schools.
Julia is also the author of the novels "Russian Salad" and "American Pie," published by Bantam. She has compiled collections of poetry for children in hardback and paperback — published by Puffin, Armada Lions, Collins and Faber — and has contributed to numerous books on interiors, house style and food.