Exceptional Malaysia
Malaysia achieved an impressive democratic victory. Just don't expect its success to spread to the rest of Southeast Asia.
July 2, 2018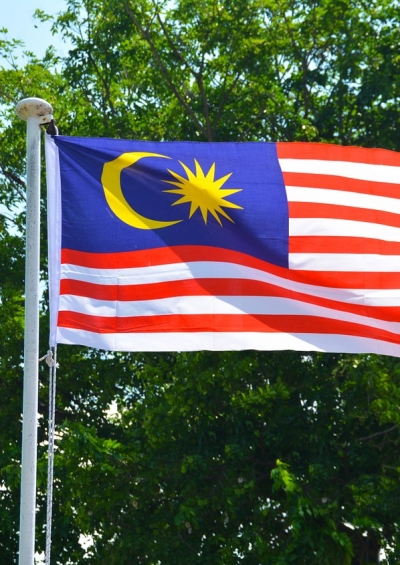 In early May, Malaysia was stunned by the victory of the opposition coalition led by Mahathir Mohamad in national elections.
The defeated – now former – Prime Minister Najib tun Razak had governed increasingly in a very autocratic fashion. Corruption was also a big issue in the election.
The governing coalition had ruled Malaysia since independence and relied on the control of state media, massive gerrymandering, as well as the ability to hand out large amounts of cash in the run-up to election day. This was a strategy Najib's party had used repeatedly in the past to ensure victory in national elections.
Malaysia's positive sign
Despite these obstacles, the Malaysian opposition won. This marked the country's first democratic transfer of power, an important step in the process of democratic consolidation.
Malaysia's new government still faces major short-term challenges, including factionalization within the ruling coalition and trying to address the legacy of graft from the former government.
Still, the new government has overseen the release of longtime opposition leader Anwar Ibrahim from prison. It has also promised to crack down on corruption, eased restrictions on expression and dissent — and appears to be paving the way for criminal charges in the 1MDB state fund case.
Other nations like Cambodia will stall
Unfortunately, democracy advocates throughout the rest of Southeast Asia, where many elections are due this year and next, should not take too much heart from Malaysia's example.
In fact, in much of the rest of the region, democracy is regressing. There is little sign that other authoritarian states are going to move toward greater freedoms.
Quite the contrary: Some other autocratic leaders, like Cambodia's long-ruling prime minister Hun Sen, may be taking note of the Malaysia example as they further centralize power in their hands.
Hun Sen, who has ruled the country (alone or in combination with a weak coalition partner) for decades, is taking no chances in the election this time around, especially after his party almost lost the last elections for the lower house of parliament.
Accordingly, the major opposition party is banned. Its two main leaders are in exile and in jail. Media outlets have been silenced in the past year. And the election commission is stacked with pro-government loyalists.
David Hutt of Asia Times notes that Hun Sen appears to be placing top military leaders to run for parliamentary seats in July. This further politicizes the country's armed forces.
In fact, Hun Sen may be maneuvering military leaders around him in what Hutt refers to as a "quiet coup." Under those oppressive circumstances, Hun Sen and the ruling party are basically guaranteed to win.
Thailand looks no better
Other countries in mainland Southeast Asia offer little more hope. Thailand's military seized power in 2014 in a coup, removing an elected government.
The ruling junta has for years now promised elections, and then delayed them, while implementing the most repressive political environment in the kingdom in decades.
Now, although junta leader Prayuth Chan-ocha had vowed to hold elections in early 2019, it appears the junta is angling to delay the vote one more time.
Tellingly, the junta recently stated that Thailand could delay elections even further, until after King Rama X's formal coronation — even though the palace has set no date for the coronation.
This week, the junta said the election could be delayed until May, although even that date is not certain. Meanwhile, the armed forces have overseen constitutional reforms that drastically limit the power of elected politicians, whenever (or if) the kingdom holds another election.
Myanmar: Treading backwards
Myanmar's democratic transition is going just as badly. After Aung San Suu Kyi and the National League for Democracy won elections in 2015, there was jubilation in much of Myanmar, with scenes of optimism similar to those in Malaysia this past May.
But Suu Kyi and the NLD have overseen few real reforms. They have also presided over a scorched earth policy in western Rakhine State that rights groups and the U.S. State Department have called ethnic cleansing and crimes against humanity.
Suu Kyi's government has had no success in imposing civilian rule on the brutal armed forces. It has also overseen growing repression of journalists and has not even taken the limited steps at its disposal to try to stop the violence in Rakhine State.
Meanwhile, in Vietnam, repression has actually increased in recent years, especially of writers and bloggers. In addition, Laos, probably the most authoritarian state in Southeast Asia, has taken no real strides toward freedom, despite vague promises of reform by its current prime minister.
Philippines: Toward greater autocracy
In the Philippines, President Rodrigo Duterte, though elected democratically, has overseen the worst slide in democratic freedoms in that country in decades.
Duterte and his allies have overseen the removal of the supreme court's chief justice as well as the jailing of political opponents.
Duterte's brutal drug war, which is responsible for thousands of deaths, has made a mockery of due process. Over the next four years, Duterte's rule well could become more autocratic, since he has fewer and fewer checks on his power.
Indonesia is backsliding too
Even in Indonesia, the most consolidated democracy in Southeast Asia, there are worrying signs.
As commentator Richard Heydarian notes, Indonesian president Joko Widodo, or Jokowi, has begun to echo some of Duterte's rhetoric about drug users. Jokowi now calls for "the need for a shoot-to-kill approach to drug suspects" that would surely decimate due process.
Jokowi also has surrounded himself with top military men and former military men, possibly in part to try to stave off greater army influence over politics. However, in doing so, he has still allowed military men to wield sizable control over his policy-making.
Meanwhile, other signs point to democratic deterioration in Indonesia, including the growing use of blasphemy laws, the effort by Jokowi to step up the government's ability to ban civil society organizations, on the pretext that they posed a threat to the state, and other regressive moves.
Indeed, once the region's beacon of democracy, Indonesia now seems sadly to be falling in step with a region-wide regression.
Conclusion
Despite this sobering landscape for most of Southeast Asia, Malaysia's example certainly shows that democratic forces can triumph – eventually.
More on this topic