A Rare US Victory for Business and Justice
U.S. Judge Richard J. Leon's ruling to allow the AT&T and Time Warner merger has sent a clear message: There are still law enforcement officers who refuse to be cowed by Trump.
June 15, 2018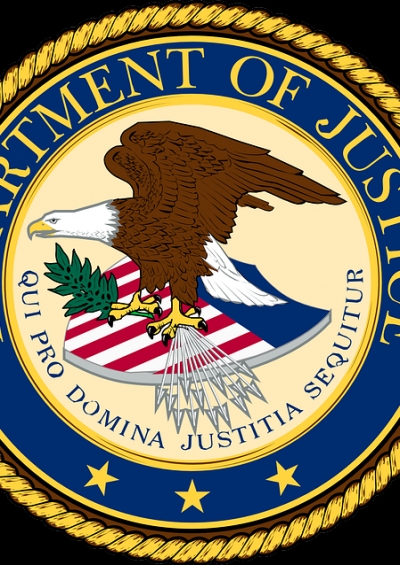 U.S. Judge Richard J. Leon's ruling in the U.S. District Court in Washington, D.C. has two major consequences – one relates to business, the other is political.
Business consequences
Judge Leon agreed in a 172-page ruling to allow the vast $85.4 billion takeover by AT&T of Time Warner (which includes CNN, among numerous other TV companies), which the U.S. Department of Justice opposed under intense White House pressure. The merger will take effect on June 21 unless the Justice Department appeals the verdict, which may happen if President Trump demands it.
Judge Leon's decision opens the door now for a host of giant media companies, including Walt Disney, Comcast, Fox and others, to engage in a sprawling mega-merger binge that will revolutionize the entertainment choices that billions of people across the world will have.
They are searching for additional means to compete with those rising online streaming companies – Netflix, Amazon, Apple and Google.
The battles between the rivals will likely see acquisitions that will be just as large as the one just approved. For example, within 36 hours of the verdict, Comcast announced that it will pay $65 billion for most of the entertainment assets of Rupert Murdoch's Fox empire – including Sky in Britain, but excluding Fox News. A counter-offer is likely soon from Disney.
Political consequences
The far-reaching impact of this merger — and the many mergers that are likely to follow — is important. Arguably, even more important is the political message that this judicial ruling sends to a U.S. President determined to force America's judicial system to bow to his dictatorial demands.
Judge Leon has sent a clear message: There are still law enforcement officers who refuse to be cowed by Trump.
The White House has constantly denied that there was any political motivation in instructing the Justice Department to fight the merger on anti-trust grounds. Last May, however, Trump advisor Rudy Giuliani told reporters: "Trump denied the merger."
The very next day, the White House said Giuliani was wrong. But the cat was out of the bag. The anti-trust case against the merger was weak, as Judge Leon's ruling explains. Moreover, Republicans have rarely, if ever – until this merger, that is – supported government interference in corporate consolidations.
The long delay in completing the merger has been costly to both companies and created uncertainty across the entertainment industry. Time Warner's executive vice president Gary Ginsberg said after the judge's ruling was announced that, "The Court's resounding rejection of the government's arguments is confirmation that this was a case that was baseless, political in its motivation and should never have been brought in the first place."
Attacking the Justice Department
Hardly a day passes without Donald Trump attacking the FBI, the Justice Department (whose leaders he appointed and now castigates) and judges across the country that rule against his administration's actions. His assault is a brazen effort to upend the U.S. Constitution that enshrines the idea of three co-equal branches of government.
Republican Party politicians currently control both houses of Congress and this branch of government is totally under Trump's thumb. So too is much of the judicial system.
Intimidation
Part of Trump's strategy is intimidation. He and his White House associates have made unprecedented attacks on the FBI and career professional officers at the Justice Department.
Reinforcing the intimidation, Trump boldly criticizes the Attorney General he appointed, Senator Jeff Sessions, on the grounds that he recused himself from involvement in investigations into Russian interference in the 2016 elections. Trump calls the investigation a "witch hunt."
He has been even harsher in his criticism of Session's deputy, who Trump of course also appointed, Rod Rosenstein. The latter is accused by Trump of failing to curb the activities of Special Counsel Robert Mueller and failing to launch a full investigation of alleged crimes pursued by Hilary Clinton.
Ignoring ethics
Another part of the Trump strategy is to ignore criminal and unethical activities by his closest associates. For example, he is constantly singing the praises of the head of the Environmental Protection Agency (EPA), Scott Pruitt, whose own department is conducting at least 11 investigations into Pruitt's alleged unethical actions.
The most recent of these, which Trump has simply ignored, as has the Justice Department, involved EPA officials being ordered to arrange meetings with the top executives of the national Chick-fil-A restaurant chain.
He did not want to talk about environmental regulations, rather he sought a restaurant franchise for his wife. Chick-fil-A has confirmed the approaches by EPA staff and this could well be criminal violation of abuse of office laws.
Then Trump has gutted the effectiveness of the Office of Government Ethics. With Republicans refusing to investigate any and all alleged business dealings by Trump and his family, there is unlikely to now be any public hearings about the ethics of daughter Ivanka and her husband Jared Kushner.
Both have been official White House advisors since the start of 2017. They have recently reported that their business income in 2017 exceeded $80 million!
Warning
Trump's attacks on the justice system will be unrelenting, as will his almost daily accusations that CNN and others are spreading 'fake news."
The merger of AT&T and Time Warner and the powerful ruling by Judge Leon provides, at least, some encouragement that the Trump's desire for absolute power may continue to face some opposition.
But be warned, Trump will be stimulated by this legal reversal to ratchet up his attacks, especially on current and former FBI leaders. The first shots came swiftly after the publication on Thursday of an internal Justice Department report on how the investigation of Hilary Clinton was handled in 2016, which faulted some FBI officers but did not challenge the decision not to prosecute.
Appearing on television, Trump's legal advisor Rudy Giuliani, immediately used the report to attack the FBI, ongoing investigations into Russian involvement in U.S. elections and the Justice Department. Further attacks on the same lines are certain from Giuliani, his White House colleagues and probably in tweets from Trump.