Biofuels in Malaysia: Not So Sustainable?
Logging in Malaysia has cost the Batek Negritos much of their rainforest homeland.
March 7, 2015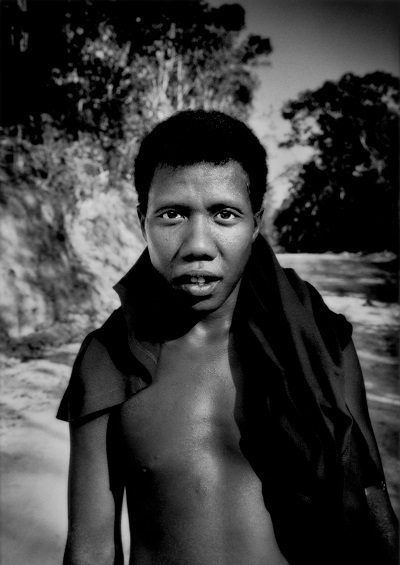 James Whitlow Delano is a reportage photographer based in Japan for 20 years. He is about to publish his fourth book.
• • •
Malaysia is the world's second largest producer of palm oil after its larger neighbor, Indonesia. Logging and palm oil plantations, however, have cost an indigenous Malaysian people, the Batek Negritos, much of their rainforest homeland.
The Negritos were probably part of the first migration of humanity out of Africa, around 10,000 years ago. Small in stature, they may be one of the last few remnants of a people once widespread throughout Southeast Asia, and even as far north as Taiwan. Now there are only tiny pockets of Negrito peoples in Peninsular Malaysia, Thailand, the Andaman Islands and the Philippines.
In Malaysia, their territory has been under a relentless attack for the last few decades. Between 1990 and 2005, palm oil plantations more than doubled in area to 3.6 million hectares, while forests shrunk by around 1.5 million hectares.
In the most common sequence of events, logging companies obtain concessions from state governments with little or no say from indigenous peoples. Indeed, many communities have been unaware that a logging concession had been granted until heavy equipment arrived to start felling the forest on their ancestral land.
Loggers claim they log sustainably. This is rarely the case. Opening up logging roads and dragging out felled trees devastates the thin tropical topsoil. After the second or even third pass to harvest all valuable tree species, the forest is ravaged.
The soil erodes in tropical downpours; animals leave or starve to death; silted rivers become devoid of fish. Then, once the loggers are finished, the oil palm plantations move in.
Text and photographs by James Whitlow Delano
---
---
Batek Negrito women rest beside a muddy logging road. Surveyed and marked for logging, this area is the last narrow strip of old growth rainforest between Taman Negara National Park and massive oil palm plantations that less than a generation ago were also old growth rainforest and the homeland of the Batek.
---
Sam navigates from the bow of a bamboo raft on his way back to his home down the Pertang river. near Kuala Koh. Silt from the logging road built to extract the biggest trees in this sliver of old growth rainforest already clouds the river.
---
A palm oil processing plant set up in what a few years ago was rainforest.
---
Sam follows a group of women off on a fishing expedition past a camp being set up for a logging company.
---
---
James Whitlow Delano is a reportage photographer based in Japan for 20 years. He is about to publish his fourth book.
The Other Hundred is a unique photo-book project (order here) aimed as a counterpoint to the Forbes 100 and other media rich lists by telling the stories of people around the world who are not rich but who deserve to be celebrated.
Its 100 photo-stories move beyond the stereotypes and cliches that fill so much of the world's media to explore the lives of people whose aspirations and achievements are at least as noteworthy as any member of the world's richest 1,000.
Selected from 11,000 images shot in 158 countries and submitted by nearly 1,500 photographers, The Other Hundred celebrates those who will never find themselves on the world's rich lists or celebrity websites.
Takeaways