Brazil and the United States: So Different, Yet So Similar
Brazil, the new host of the World Cup, shares a great deal of values with the United States.
June 10, 2014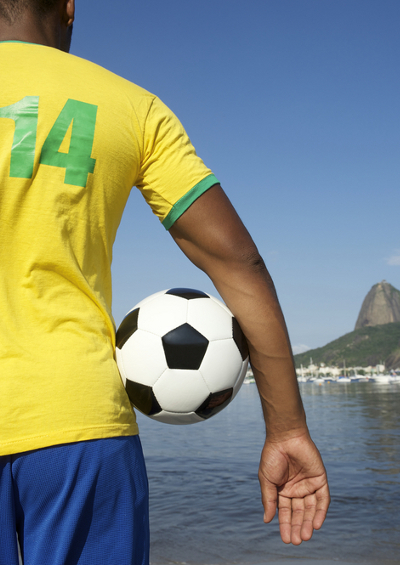 Credit: lazyllama - Shutterstock.com
For the next month, you will be reading, seeing and hearing a lot more about Brazil, the host of the 2014 World Cup. You will witness our nation's passion for soccer, the beauty of the locations where the matches will take place, and an extraordinary demonstration of cultural wealth.
But one issue may puzzle you: Brazil has been a champion in poverty and inequality reduction even though Brazilians express a lot of discontent about their situation.
Of course, income inequality has suddenly become a hot topic in many quarters, not least in the United States, where several decades of improvement has been reversed in recent times.
Historically, Brazil has an even worse track record on inequality. It is almost part of my country's DNA. Brazil was the last country in the Western Hemisphere to abolish slavery in 1888, women only obtained voting rights in 1932, and labor rights were only fully recognized in 1943.
Socioeconomic exclusion was a fact of life for many decades. For example, access to university education was de facto restricted to those who could afford to go abroad. And even when free public universities were created in the postwar period, access was mainly limited to those who could pay for better — often private — primary and secondary education.
Using peace to fight back
Brazil's saga, while on a different level of development, shadowed that of the United States.
An increasingly wealthy nation became a complex of islands that were surrounded by poverty and an economy of highly productive sectors and professionals coexisting with a workforce that subsists only in informal markets, and proved incapable of joining modern productive markets.
Like the United States, Brazil attempted to combat inequality in the postwar period. President Getúlio Vargas succumbed to the pressure of unionized workers: Labor rights were created and real workers' wages increased during his term in office. Access to education expanded considerably and many workers benefited from vocational training.
President Vargas's life, though, ended in a dramatic fashion: In 1954, after writing a letter accusing "dark forces" of leading him into a political deadlock, he put a bullet in his own heart. From then on, Brazil struggled to maintain democratic rights.
Reversal of fortunes
In 1964, a military coup crushed democracy and commenced a dark period of political repression, which unsurprisingly coincided with a steep increase in inequality and poverty, despite the country experiencing an economic miracle of double-digit economic growth in the early 1970s.
If anything good sprang out of the debt crisis of the late 1970s, it was the further erosion of the remaining political support for the military regime. Re-democratization in the 1980s came hand-in-hand with unionization, which in turn led to more jobs, better living conditions, and more representation of non-elites.
Then, in 2002, the unthinkable happened: A former union leader, the son of poor immigrants from the Northeast, with less than even an undergraduate diploma, was elected president.
The virtuous cycle returns
Under President Lula da Silva, Brazil's "virtuous cycle" was re-initiated with increases in workers' wages, the expansion of and better focus on social programs, an increase in access to credit, and better access to education (particularly to college and technical/vocational schools).
In 2010, Dilma Rousseff, Lula's chief of staff, succeeded him. She is now Brazil's first woman president.
The result? Brazil is an obvious champion of equality. Between 2001 and 2011, extreme poverty was more than halved from 9.7% to 4.3% of the population. A total of 22 million people more than the population of Angola or Romania — were lifted out of poverty. Moreover, in contrast to many middle-income countries, inequality fell over the same period.
For both Lula da Silva and Rousseff, the initial economic conditions they faced were different from those prevailing for the United States in the postwar period. Brazil had to contend with three decades of low investment in infrastructure and in its people. Its political system exhibits a great deal of rent-seeking behavior.
Another land of opportunity
The Brazil that you see now is a country in transition and transformation, dealing with the difficulties of an extraordinary period of social and economic inclusion in a difficult external scenario.
It is a nation where past inequalities coexist with the enormous popular demand for a more inclusive country, where a solid democracy and vibrant citizenship clash with an economic and political system built for the fortunate few.
It is also a country whose people hope and work for a better future, one with no poverty and shared prosperity. And a country where people face difficult times with the optimism, joy and the smile that has traditionally characterized them as the happiest people on the planet.
Even if you are not yet passionate for soccer, this World Cup will be an opportunity to learn more about the host country and its people.
For all the evident challenges facing Brazil, the astonishing point remains how the United States and Brazil are very similar: continental economies and nations of immigrants, wealthy in terms of human and natural resources, lands of opportunities indeed.
We share similar values and have aspirations of more equally shared opportunities and prosperity. Both countries face many people who doubt that they can deliver on what would seem the right thing to do. It isn't just Brazil that will have to disprove its critics.
More on this topic
Read previous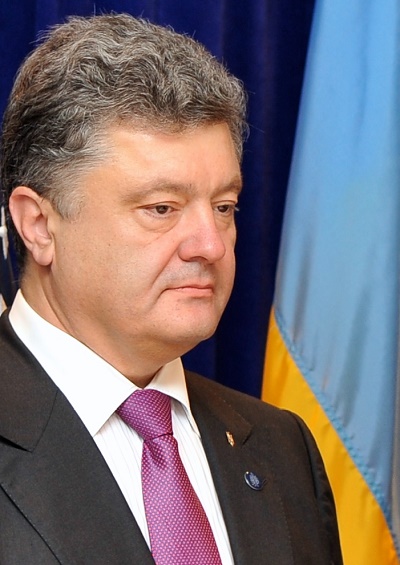 Ukraine's Balcerowicz Moment
June 9, 2014