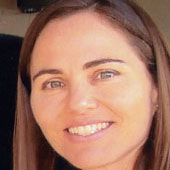 Independent writer
Annabel Hertz has over a decade of leadership and consulting experience in policy development and external relations for issues-based/stakeholder organizations in the areas of international relations and sustainable development.
She is currently pursuing doctoral studies in international relations at American University. Previously, she was an adjunct professor at the Geneva School of Diplomacy and International Relations and a Global Governance Fellow at the World Economic Forum.
Ms. Hertz holds an MPA from Harvard's John F. Kennedy School of Government, an MA in international relations from San Francisco Sate University, and a BA in politics from the University of California.
In 2012, she published Seeing Green, a humorous novel about a multicultural activist's jaunt into the world of 1992 international-Washington politics.