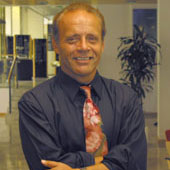 Research Director, International Business, India China America Institute
Dr. Dan Steinbock is Research Director of International Business at the India, China and America Institute. He has consulted for multinationals and SMEs, international organizations (OECD, EU, Nordic Council, Baltic Development Forum), cities (from Shanghai to Greater Helsinki) and governments.
He divides his time between the United States (New York City), Asia (Shanghai, Guangzhou, Hong Kong) and occasionally Europe (Helsinki).
He is also Senior Fellow in Shanghai Institutes for International Studies, focusing on the G20 and the new global political economy, as well as Visiting Professor at the Shanghai Foreign Trade Institute.
He serves as Faculty Spokesman for the Forum to Advance Mobile Experience (FAME), an initiative by the CMO Council, whose strategic interest communities include over 20,000 global executives across nearly 100 countries. He also has various advisory tasks in the United States (including 1to1 Magazine, Fortune and BusinessWeek).
Dr. Steinbock is affiliated with the network of business schools led by the Institute for Strategy and Competitiveness and Professor Michael E. Porter (Harvard Business School) and Columbia Institute for Tele-Information, Columbia School of Business). He cooperates with think tanks and research centers in the United States, Europe, China and India, ASEAN and the Persian Gulf.
He has moderated international corporate conferences in the United States, Europe and Asia, including with Jack Welch, the former CEO of GE. He regularly gives keynotes and policy briefs for trade associations, government agencies and international studies institutes, chambers of commerce and business councils in the United States, Europe and Asia.
Dr. Steinbock's most recent work is Winning Across Global Markets: How Nokia Creates Strategic Advantage in a Fast-Changing World (Jossey-Bass/Wiley, May 2010) — the first independent account based on interviews with Nokia's all key senior executives since the 1990s.