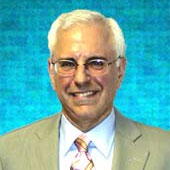 President of the Annisa Group
Edward Goldberg is a leading expert on globalization and how geo-economic and political events will shape our lives. He teaches various courses related to globalization, as well as international marketing and international trade, at Zicklin Graduate School of Business, Baruch College, City University of New York.
He is also on the adjunct faculty of the New York University Center for Global Affairs, where he teaches courses on emerging markets. He has taught international trade and export as a member of the visiting faculty of University of Southern California's Marshall School of Business. His USC Marshall School course, "Creating Success in the International Marketplace," was featured on the New York Times Knowledge Network.
At Annisa Group, his consulting firm, Mr. Goldberg has worked on global trade issues with such major companies as Goldman Sachs, Rockefeller Brothers Fund, and Raiffeisen Zentralbank.
He is a much-quoted author and essayist on the subjects of globalization, international trade, U.S. economics, European-American relations and U.S.-Russian relations. He has been cited by Thomas Friedman in The New York Times and in his book Hot Flat and Crowded, Roubini Global Economics, YaleGlobal Online, Foreign Affairs' Academic Update and American Foreign Policy Interests.
He is a regular contributor to the Huffington Post and The Globalist. He has been interviewed by CNBC Television, National Public Radio, CBS Radio, The Hays Advantage-Bloomberg Radio, Associated Press Radio, as well as Russian State Television. He is currently writing a book on how globalization has changed American politics.
Mr. Goldberg represented the United States Department of State at the International Conference on International Relations and Problems of Globalization in St. Petersburg, Russia where he delivered the opening address.
He was a member of President Barack Obama's Foreign Policy Network Team for the 2008 Presidential election and was a member of Senator John Kerry's Russia and CIS Policy Team during the 2004 United States presidential election. In addition he testified at the United States Senate on matters relating to International Trade.
Mr. Goldberg has lectured at numerous prestigious institutions, including CEDEP/INSEAD, New York City's 92nd Street Y, University of Pisa, IESE Business School, University of Navarra, Kennan Institute, Harriman Institute of Columbia University, New School, Louisiana State University, European Union Study Center of the City University of New York, and the Weissman Center for International Business.
Previously he founded and served as President of F.J. Elsner North America Ltd, a wholly owned subsidiary of Raiffeisen Zentralbank (RZB) of Vienna, Austria, where he created a unique financing strategy that allowed the firm to become one of the leading companies exporting U.S. agricultural products.
He also served as vice president for international marketing and principal for L.B. International, a subsidiary of the Chilewich Group, one of the foremost U.S. trading companies doing business with the Soviet Union, Eastern Europe and Asia.