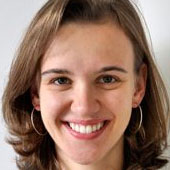 Assistant Executive Director, The Global Environment Institute, Beijing
Lila Buckley is the assistant executive director for the Global Environment Institute, a non-profit organization based in Beijing, China. She also works as a freelance journalist for New Dimensions Radio in California and is an international correspondent for China Watch, the Worldwatch Institute's Chinese environmental news service.
Ms. Buckley, who holds a B.A. in anthropology and Chinese from Middlebury College, served as a research intern at the Earth Policy Institute in Washington, D.C. She also is an Association of Labor Assistants and Childbirth Educators trained professional. She has taught both Mandarin and French.