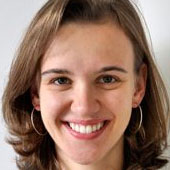 Senior researcher for Natural Resources at the International Institute for Environment and Development (IIED)
Lila Buckley is an anthropologist focusing on Chinese development and environment policies and civil society, as well as China-Africa aid, trade and investments. Beyond China, she also works on the dynamics of the informal economy as well as organizational change management and disruptive change readiness in Southern NGOs.
Her current research focuses on Chinese overseas aid, trade and investments and improving development outcomes for China's Belt and Road Initiative.
Prior to joining IIED, she served as assistant executive director for a Beijing-based Chinese environmental organisation, the Global Environment Institute and was China correspondent for the Worldwatch Institute.