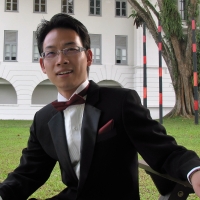 Investment Analyst
Sun Xi is a China-born alumnus of the Lee Kuan Yew School of Public Policy at the National University of Singapore. He is an independent commentary writer based in Singapore.
Mr. Sun's writing interests focus on social and political issues in China, Singapore and Asia. His English and Chinese articles and views have appeared in a variety of major publications across the region.
As an analyst, Mr. Sun is responsible for corporate environmental, social and governance (ESG) research focused on companies in mainland China. At Sustainalytics, he authored a report on the issue of food safety in China and a client brief highlighting the potential ESG implications of China's 2013 regime change, as well as several interviews by the China Economic Review.
Mr. Sun's previous work experience includes three years in investment information research and public relations for China's Investment Promotion Agency within the Ministry of Commerce. Mr. Sun also participated in an internship program at the United Nation Economic and Social Commission for Asia and the Pacific (UNESCAP). His research focused on responsible investment related to ESG and corporate social responsibility issues as well as international finance, trade, foreign direct investments and regional integration and development in Asia and the Pacific.
Mr. Sun holds a master's degree in Public Policy specializing in Economic Policy and Analysis from the Lee Kuan Yew School of Public Policy at the National University of Singapore. He also has two bachelor's degrees, in Management Information System and International Economic Law, from the University of International Business and Economics in Beijing, China.