Countering Authoritarianism: The Very Essence of Freedom
Looking ahead to 2022, three Nobel Prize winners have one uniting message for all of us: All around the world, we must fight much harder for freedom.
January 1, 2022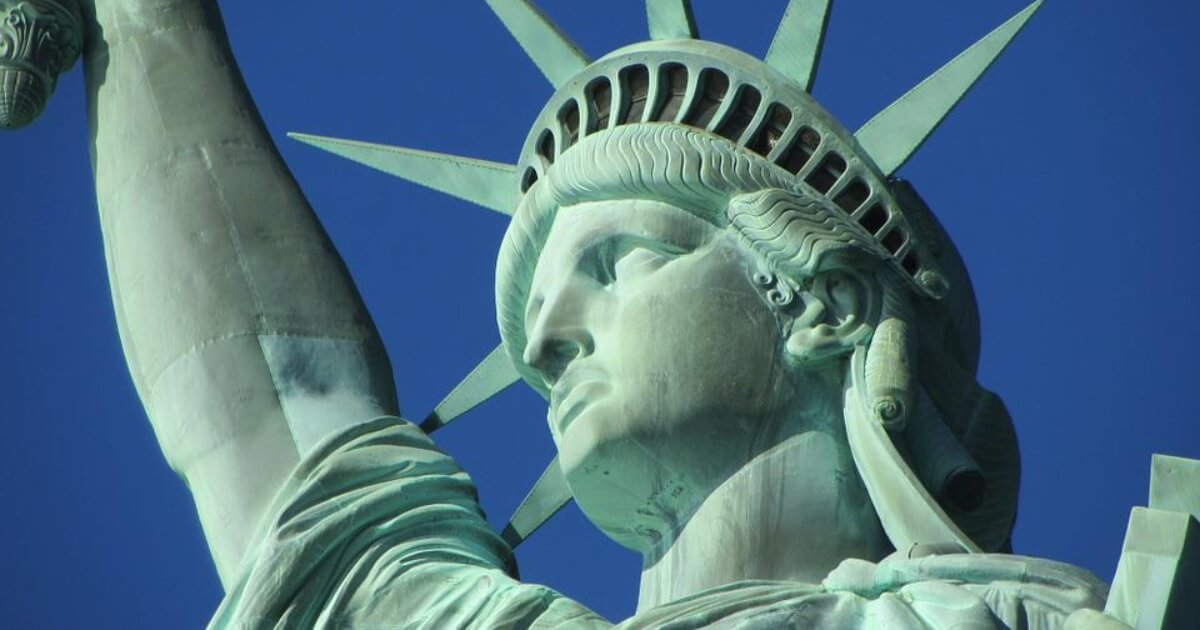 As 2022 dawns, those of us who cherish freedom would do well to note the chilling words recently spoken by three extraordinary individuals.
Despite the harsh personal threats which two of the three – both journalists – face, they dare to call for a brighter and saner future.
Remembering the shadows of fascism
I was born in the shadow of fascism. My parents who were to meet in London in 1940 had escaped the Nazis in early 1939 to find refuge in the UK.
My mother had fled from Chemnitz in Germany, while my father came from Carlsbad, Czechoslovakia. Many of their relatives and friends were not so lucky.
The very few who found their way back to Czechoslovakia from the camps got to taste the fine air of freedom only briefly. Soon enough, Communist brutality took over for fully four decades.
What does freedom mean?
Recent developments in Russia, such as the shameful closing of Memorial, and in China are just two samples to comprehend the very essence of freedom – countering authoritarianism.
On December 10, 2021, which happened to be the U.N.'s International Human Rights Day, the Nobel Peace Prizes were awarded in Oslo, Norway.
That day, the World Food Program's President, David Beasley (his organization won the 2020 Nobel award but the lecture could not be given then), and journalists Maria Ressa from the Philippines and Dmitry Mratov from Russia spoke out with great clarity.
All three highlighted the urgent need to protect freedom and counter violence. As Ressa put it: "We are standing on the rubble of the world that was, and we must have the foresight and courage to imagine what might happen if we don't act now, and instead, create the world as it should be – more compassionate, more equal, more sustainable."
Worshipping dictators?
Mratov stated: "The world has fallen out of love for democracy. The world has become disappointed with the power elite.
And he added: "The world has begun to turn to dictatorship. We've got an illusion that progress can be achieved through technology and violence, not through human rights and freedoms. This is progress without freedom? It is as impossible as getting milk without having a cow."
Violence is a word that rings sharply from Beasley's speech. He bluntly put facts on the table that tell uncomfortable truths.
Hunger: A function of man-made conflict
According to Beasley: "811 million people are chronically hungry. 283 million are in hunger crises — they are marching toward starvation. And within that, 45 million in 43 countries across the globe are in hunger emergencies — in other words, famine is knocking on their door."
Beasley asserted that never before has famine been so widespread – "Afghanistan. Madagascar. Myanmar. Guatemala. Ethiopia. Sudan. South Sudan. Mozambique. Niger. Syria, Mali, Burkina Faso, Somalia, Haiti and on and on and on."
The prime reason is man-made conflict. Dozens of civil wars and regional conflicts are raging, Hunger has been weaponized to achieve military and political objectives.
Beasley said that if WFP had $6.6 billion, it could do an enormous amount to assist the world's hungry. He pointed out that that this is a trivial amount of money when compared to the massive annual costs of violence and conflict.
Oppressing journalists
The 2021 Nobel Peace prize winners, both journalists, decried the increasing repression of journalists and news organizations in more and more countries, mostly without attracting a global outcry.
Ruthless governments, including their own in Russia and in the Philippines, can thus act with impunity.
Ressa noted that governmental acts that undermine democracy and punish journalists, are now only part of the problem.
Castigating Facebook and social media corporations, she noted that these corporations seek to divide and radicalize us by design, because more user "engagement" by spreading nastiness adds to those firms' profits.
As she noted: Democracy's demise is accelerated by "technology, at a time when creative destruction takes new meaning."
The battle for truth
Ressa also told her Oslo audience that; "Without facts, you can't have truth. Without truth, you can't have trust. Without trust, we have no shared reality, no democracy, and it becomes impossible to deal with our world's existential problems: climate, coronavirus, the battle for truth."
Ressa called on official Western aid agencies to increase funding to support media organizations in developing countries from a meager 0.3% today to one percent of foreign aid for this purpose.
Darkness over Russia
As Mratov stated in Oslo: "Journalism in Russia is going through a dark valley. Over a hundred journalists, media outlets, human rights defenders and NGOs have recently been branded as 'foreign agents'. In Russia, this means 'enemies of the people.' Many of our colleagues have lost their jobs. Some have to leave the country. Some are deprived of the opportunity to live a normal life for an unknown period of time. Maybe forever…"
What is now the situation in Russia could be the condition in the majority of the world's nations unless we act now.
More on this topic