Fracking: The Circus Comes to Town
What does it take to set up a natural gas fracking operation?
October 29, 2013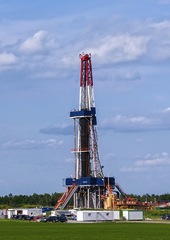 Shale gas drilling in Poland. (Credit: Nightman1965 - Shutterstock.com)
1. Each shale gas well requires earth-moving machinery to create a flat 1- or 2-acre pad of compressed earth.
2. Next, a 10-story rig is assembled to drill a hole up to 10,000 feet deep.
3. After that, the well is "fracked" – the process of bedrock fracturing with hydraulics – creating thousands of tiny cracks in the rock that free the oil or gas.
4. That requires heavy equipment: truck-sized containers of water and sand, mixers, stadium lighting, pumps, chemical storage and injection vans and recreational-vehicle command centers to orchestrate the operation.
5. The arrival of the drilling rig and fracking equipment has been described as "sounding like setting up of a circus, more or less."
6. The fracking process can last anywhere from three weeks to three months.
7. Once drilling and fracking ends, the gear moves to the next well and a valve several feet tall is installed.
From Energy Boom Puts Wells in America's Backyards by Russell Gold and Tom McGinty (Wall Street Journal)
More on this topic
Read previous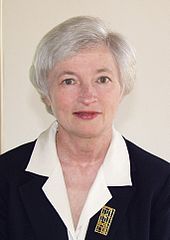 My First Day as Chairwoman of The Fed
October 29, 2013