Merkel's Exit?
Quirky SPD race could decide Angela Merkel's fate.
October 25, 2019
Quirky SPD race could decide Angela Merkel's fate.
Germany's center-left SPD will announce the result of the first stage of its leadership contest this Saturday.
If finance minister Olaf Scholz does not make it into the November run-off, the risk that a battered SPD may leave the coalition with Angela Merkel's CDU/CSU in early 2020 and end her political career could rise significantly.
Tough times for the SPD
The SPD has been a junior partner to Merkel's CDU/CSU in the Berlin government for 10 of the past 14 years.
This has not stopped the erosion of support for the once venerable party (see chart below).
As a result, the SPD is torn between a desire to shape policies in government and to renew itself in opposition.
A quirky race
Six female/male duos are now vying to lead the SPD. After a series of regional party conferences, the two of the most left-wing pairs (Nina Scheer/Karl Lauterbach and Gesine Schwan/Ralf Stegner) seem unlikely to make it into the run-off for the two best-placed duos.
The result of the final vote will be published on 30 November. On 6-8 December, an SPD party congress will formally install the new leaders and discuss whether to stay in government or not.
In or out?
We can rank the four duos with a good chance of making it into the run-off by their apparent inclination to stay in government.
First comes finance minister Scholz with Klara Geywitz, followed by Petra Köpping/Boris Pistorius ahead of the more youthful Christine Kampmann/Michael Roth and Saskia Esken/Norbert Walter-Borjans.
While an online poll from early October showed Scholz/Geywitz trailing behind the other three, a 35% plurality of SPD members expect them to win. They benefit from name recognition and the promise of being safe pairs of hands in unsteady times.
Esken/Walter-Borjans and Kampmann/Roth seem to favor a looser fiscal policy than Scholz. But as they would probably leave the government, they would not be able to implement such plans.
What if?
If Scholz/Geywitz unexpectedly drop out on Saturday and the SPD later on elects a duo that takes the SPD out of government in late 2019 or early 2020, Merkel's CDU/CSU would try to form a new coalition with the Greens and the small FDP.
However, the Greens – riding high in opinion polls – would likely insist on new elections first.
Life after Merkel
A new government after potential elections next spring would no longer be led by Merkel. It would probably be a CDU/CSU coalition with the Greens led by CDU chairwoman Annegret Kramp-Karrenbauer or, possibly, her rival Friedrich Merz.
Such a coalition would give policies a green tinge (i.e. faster exit from coal, higher price for CO2 emissions) but not shift economic, fiscal, foreign and European policies by much.
The tail risk
Snap elections carry the risk of ending with an alliance of the Greens with the SPD and the Left Party. In polls, the three are just 3 percentage points short of a majority.
Such a left-wing coalition may re-regulate the German economy significantly. If so, the damage to trend growth would likely overshadow any modest short-term fiscal boost that such an alliance may enact.
---
---
More on this topic
Read previous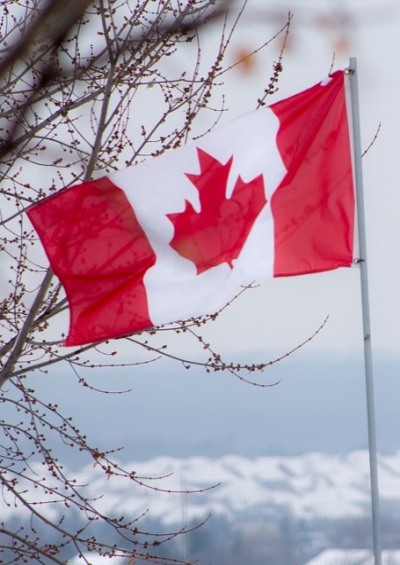 Trudeau Survives, But …
October 24, 2019