NATO and the "Orban-Exit"
Why it is high time for NATO to offer Putin to withdraw from at least one ex-communist country in Eastern Europe – Orban's Hungary.
August 17, 2023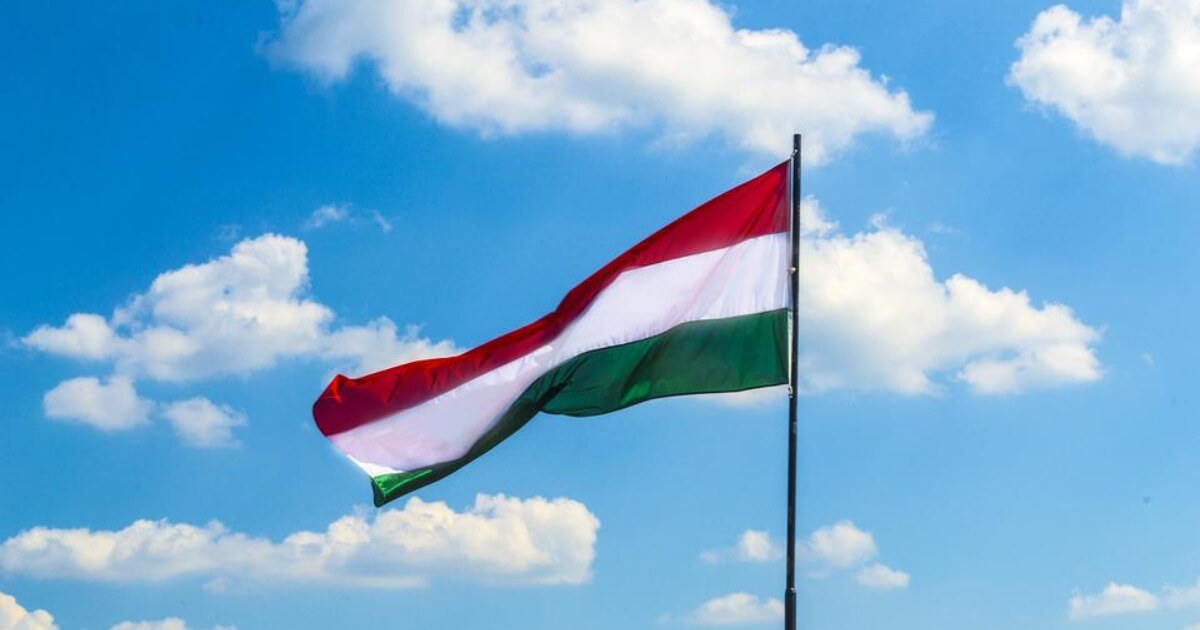 Since the early August meeting in Jeddah, Saudi Arabia, talk of a negotiated end to the war in Ukraine has intensified. The various governments' officials assembled tried to work out what conditions should be met for peace talks to begin.
Bound to be an elusive search
The intractable problem in searching for a viable compromise is that Russia and Ukraine are so far apart. Russian conditions for peace, as listed by Maria Zakharova, the spokesperson for the Ministry of Foreign Affairs, on the Ministry's website, included among other demands:
● Western nations must stop supplying Ukraine with weapons
● Ukraine must become disarmed, demilitarized, non-nuclear and non-allied
● The Russian annexation of five Ukrainian regions must be recognized, denying Ukraine access to the Sea of Azov.
Russia's propagandistic delusions
Not a single one of these conditions is acceptable to Kyiv. They all seem to be crafted solely for maximum positive reception at home.
Aside from losing territory and population, Ukraine would once more become a Russian colony, as it had been for centuries before the Soviet Union collapsed three decades ago.
And if Ukraine were to refuse to obey its masters in Moscow, it would have no military and no weapons to resist any future Russian invasion.
Still, a Putin climbdown of sorts
Unrealistic though they are, these Russian conditions represent a climbdown compared to the ultimatum that Putin had issued in December 2021, two months before the start of his full-scale invasion of Ukraine.
The ultimatum back then was addressed to the United States. The Kremlin demanded that NATO be rolled back to its 1997 status – in other words, to a time before former communist nations in Eastern Europe and the three Baltic statess joined the alliance.
Deputy Foreign Minister Sergei Ryabkov put it even more crudely: It's time, he declared, for NATO "to gather up its crap and go back to its pre-1997 borders."
Of course, at that point in time Putin had expected to take Ukraine in a matter of weeks. Moreover, the world still feared his "formidable" military. No longer.
A disorganized horde, more than a modern military force
After a year and a half of a war nastily conducted by the Russians in Ukraine, the Russian armed forces amply demonstrated to be poorly led, poorly equipped and, in general, more a disorganized horde than a modern military force.
But perhaps NATO should humor Putin. It should revisit that old ultimatum of his as a goodwill gesture – in order to kick-start the horse-trading with Moscow.
For starters, it should offer Putin to withdraw from at least one ex-communist country in Eastern Europe – namely, Hungary.
Sending the mini-Putin home to the Russian empire
Hungary's Viktor Orban has long been a kind of mini-Putin in everything but girth. He has nastily milked the historic grievances of the Hungarian people for his personal electoral advantage.
He has instrumentalized their latent antisemitism and anti-Roma racism to stay in power forever. And he has set up a Putin-style kleptocracy in which the close circle of the cronies around him are richly rewarded – largely, with EU money.
Triggering an anti-Orban backlash in Hungary, at long last
On the face of it, Orban should be glad to be removed from the Western alliance and return to the old Warsaw Pact. But the real political purpose of this move is a very different one.
The mere offer to give Hungary back to Putìn ought to be sufficient to sober up all those Orban-toting, all too credulous Hungarians. After all, they remember quite well how their 1956 uprising against communism was crushed by Soviet tanks on the streets of Budapest.
Remembering Hungarians' more courageous instincts
Faint though the memories may be, it is high time to remember Hungarians' courage after their 1956 revolution was crushed and young idealistic students who took part in the revolution were tortured and executed.
A brief visit to the House of Terror, the location the Soviet Secret Police used at the time, tells this story compellingly.
On the outside façade of the building located on one of Budapest's main streets (Andrassy Avenue), which was previously used as the headquarters of the German Gestapo, hundreds of black and white photographs depicting the faces of Hungarians murdered by the Soviets provide a vivid portrayal of Russian-style criminality.
From the KGB's "Butcher of Budapest" to the KGB Butcher of Bucha
All this happened under the supervision of the then Soviet ambassador to Hungary, Yuri Andropov. Largely thanks to his "heroics" in Hungary (the nickname the Hungarians gave him was the "Butcher of Budapest"), Andropov was appointed the head of the KGB in 1967.
From that post, he rose to become Secretary General of the Soviet Communist Party and ruler of the Soviet Union in 1982.
And of course, Andropov, the Butcher of Budapest, was the ultimate boss of a young KGB recruit named Vladimir Putin, now known as the Butcher of Bucha.
Hungarians surely would not like the idea of war crimes committed by Putin's soldiers in Bucha, Mariupol and elsewhere in Ukraine to be repeated in their own cities and towns.
Dislodging the cancer of Orban
Against the backdrop of the nowadays largely buried, yet in retrospect very impressive history of anti-communist courage of young Hungarians almost seventy years ago, it is hard to fathom how so many contemporary Hungarians are willing to jump on the bandwagon.
For Hungary's future, whether as a country, an EU member or a NATO member, it is crucial to see if Hungarians can reconnect with this impressive history.
It should also give Hungarians pause for thought that their tag-along with the charlatan Orban has met with great disapproval in neighboring Poland. Even the PiS government, which from a democratic point of view is hardly a poster child due to its demagogic instincts, is at least clear that one must stand against Putin – and, by extension, with Ukraine.
In this respect, Poles in both of the country's political camps are very aware that, with Orban's love of Putin, Hungarians are betraying their own share of the Eastern European story of liberation from Communist repression.
Viktor Orban, the forever selfish turncoat and limitless self-aggrandizer, should be forced to stop being simultaneously Putin's buddy and a member of NATO, while also getting large subsidies from Brussels. Thus, exposed by NATO forcing his hand, he will have to return hastily to the Western fold.
And if he doesn't, Hungarian voters ought to promptly send him packing
More on this topic