(Non-) Nuclear Trump: The Ahmadinejad of the West?
Just who is copying whom?
March 7, 2017
Just who is copying whom?
This past weekend, former Iranian President Mahmoud Ahmadinejad abruptly launched an English-language Twitter account and released a video, in English, of himself announcing the account.
It was an unlikely development from someone who was nearly toppled from office by street protests in 2009 organized via Twitter – especially given the U.S. government's request at the time for the company to ensure smooth operations of the service.
But on the other hand, Ahmadinejad has likely felt muzzled since leaving office in 2013 due to term limits. His relationship to the state had deteriorated anyway in his second term between the protests and the sanctions on the country.
Supreme Leader Khamanei also recently suggested that it would be bad for the country if Ahmadinejad were to seek a new term in 2017.
Trump and Ahmadinejad
Twitter, as demonstrated by the new U.S. President, Donald Trump, allows totally unfettered messaging to supporters and the media, without interference by anyone.
Perhaps the former Iranian president decided to follow suit.
In February 2017, Ahmadinejad sent a lengthy letter to Trump, officially objecting to the Muslim ban, which affected Iran, but also offering advice and personal experience on leadership – from one "human to another human."
He noted that Trump's election had been an upset:
It can be inferred from the political and media atmosphere in the US that the result of the election has been (in spite of) the status quo, and beyond the will and prediction of the governing body and the main system behind the scene of the U.S. political stage.
Like Ahmadinejad in 2005, Donald Trump was elected as the hardliner candidate. Both rose to win an upset victory from the back of the pack, running on a conservative but populist and nationalist message.
Similar loose talk
In Ahmadinejad's case, his policy pronouncements and speeches were not the final word in policy, subject to the Supreme Leader's support ultimately.
To some degree, that appears to be the case with Trump as well, surprisingly. (Sometimes, someone like Steve Bannon sticks an order in front of him and Trump signs it without reading it.)
What is certainly true for both men, of course, is that their off-the-cuff remarks or deliberated provocations still terrify half of their respective home countries and most of the countries around the world.
For all his loose talk about nuclear weapons, it was always a bit difficult to tell whether Ahmadinejad was really perpetually hovering over the launch buttons on the country's (non-nuclear) arsenal or just blustering. Trump keeps everyone guessing in much the same way.
Would he or wouldn't he?
At a recent press conference Trump said unprompted that the best way to show his independence from Russia would be to fire missiles at a Russian Navy submarine off the U.S. coast – but reiterated that he obviously would not do so.
Change a few nouns and it would be Ahmadinejad threatening to reduce Strait of Hormuz sea traffic – including U.S. vessels – to smoking wreckage.
Trump also added, as justification for his restraint:
I've been briefed. And I can tell you one thing about a briefing that we're allowed to say, because anybody that ever read the most basic book can say it, nuclear holocaust would be like no other.
A hidden restraint?
That attitude, too, is familiar to fair-minded Iran observers. Throughout Iran's controversial nuclear energy program development, Iran's leaders have been very careful to point out that they believe nuclear weapons are immoral and proscribed, and that the program is peaceful.
Ahmadinejad, himself, was a staunch defender of the civilian nuclear program on the grounds of sovereignty and anti-colonialism, but he also called nuclear weapons "illegal" and immoral and supported global non-proliferation.
Typically, Iran's leaders point specifically to the Iran-Iraq War and Saddam Hussein's use of chemical weapons on young Iranian soldiers as a reason Iran does not want WMDs. They also sometimes cite religious reasons for a ban.
At one point, in 2008, the Supreme Leader even indirectly urged Ahmadinejad to dial back his over-enthusiastic rhetoric on the nuclear issue, which (unlike in the United States) is not really under presidential authority anyway.
One must hope along similar lines, therefore, that when the White House under Trump "considers all options" in situations such as North Korea's recurring threats, it is not seriously contemplating the literal nuclear option.
Takeaways
Both Trump and Ahmadinejad rose to victory from the back of the pack, running on a conservative message.
Both Trump and Ahmadinejad's off-the-cuff remarks terrify half of their respective home countries.
Ahmadinejad was a defender of the civilian nuclear program on the grounds of sovereignty and anti-colonialism.
Read previous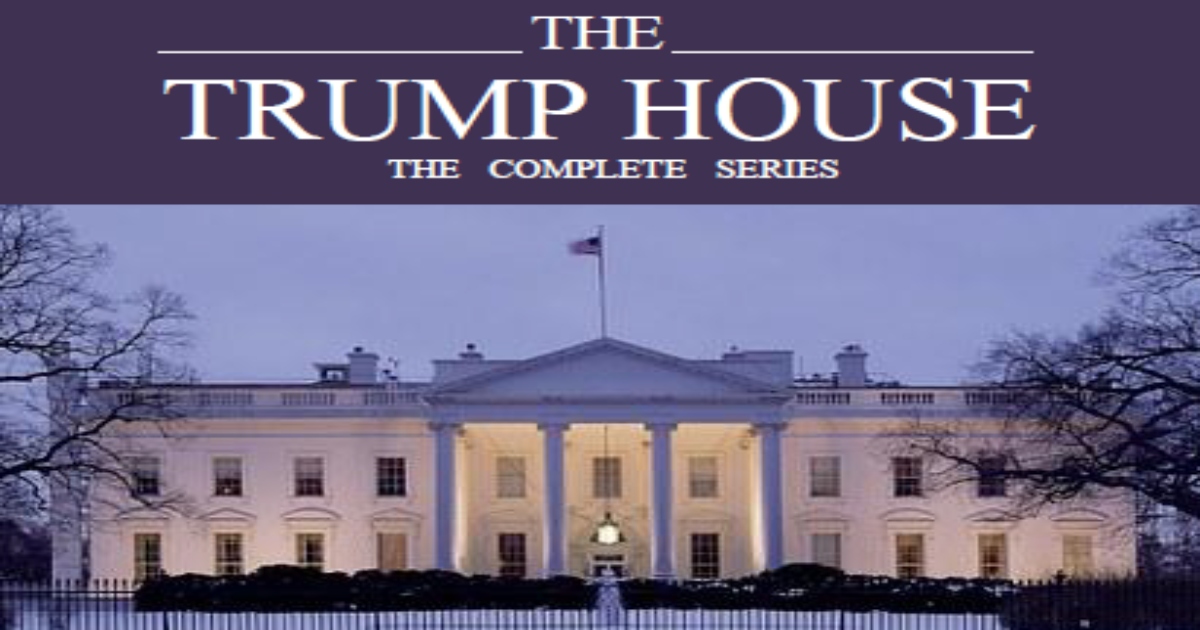 The Trump House: Season 2
March 6, 2017