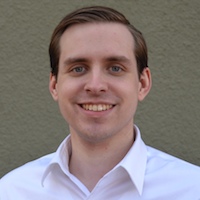 Senior Editor, The Globalist
Bill Humphrey (@BillHumphreyMA) has been at The Globalist since February 2013.
Mr. Humphrey also previously wrote for and hosted the Arsenal For Democracy political talk radio show, produced in Massachusetts and aired out of Delaware. Past episodes are available for download online. The show contextualized and explained current affairs in the United States and the world for a progressive millennial audience, while delving into processes and systems.
He is the author of I Accept Your Nomination: American Dream Rhetoric in Presidential Nomination Acceptance Speeches, 1932-2008 (Marker Press, 2012).
Mr. Humphrey grew up in Massachusetts and graduated with top honors from the University of Delaware's political science program, with minors in political communication, history and geography. He has been active in both Massachusetts and Delaware politics. In addition, he has also been a research associate for a small, multinational investment and economic development consultancy in Boston, Massachusetts.
Articles by Bill Humphrey