The Trump House: Season 2
A new reality TV show has gripped global audiences. Season 2 is almost here.
March 6, 2017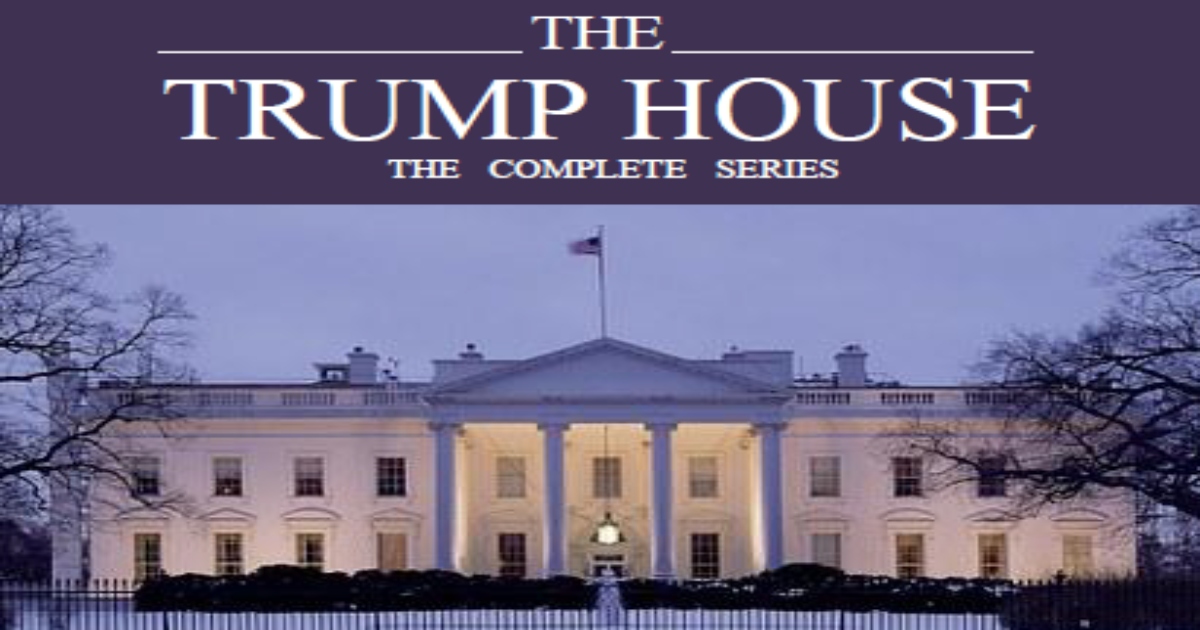 Following the success of Season 1 of The Trump House – which has been described by one unnamed insider as the second best TV show in history (after The Apprentice) – the hype surrounding Season 2 could not be greater.
The (fictional) show has been categorized as a drama/tragedy. It has been described as a crossover of Dallas, Law and Order, Keeping Up with the Kardashians and the Home Shopping Network.
Season 1 recap
Season 1 captured the highs and the (mostly) lows of the Trump Administration's first month or so in office. It featured such classic episodes as "Mexico will pay for it," "So-called judge," and "Go buy Ivanka stuff."
Sadly, one or two (in fact, three) of its cast will not be back for Season 2 – Season 1 went through an attorney general, a national security advisor and an (almost) labor secretary.
No one would have thought that Season 2 would appear so soon after Season 1 concluded, but there has been a generous supply of material in a very short time – never a dull moment in The Trump House.
Despite being blasted by critics as outrageous and making Senator Chuck Schumer cry, the show's high ratings have put it in prime position to replace Saturday Night Live on NBC – the producers' ultimate aim following "the incident" with Alec Baldwin (see The Trump House: Season 1).
Season 2 plot leaked
As they did for Season 1, the producers have leaked a list of the first 10 episodes of Season 2:
Episode 1 – Terror in Sweden
Episode 2 – Top of the Pack
Episode 3 – Spicer's Gaggle
Episode 4 – Kellyanne Couchpotato
Episode 5 – Healthcare is Complicated!
Episode 6 – Obama's Behind It
Episode 7 – Excuses and Recuses
Episode 8 – Witch Hunt
Episode 9 – Private Emails
Episode 10 – Wiretap
Edge of your seat drama
With so much going on in the world in recent times – notably the tragic attacks in Sweden – some top-notch TV drama is a welcome distraction, and Season 2 promises to have plenty of that!
The administration's connections with Russia will apparently again feature prominently, carrying on the theme introduced by Michael Flynn in Season 1.
This time around, the main protagonist in this regard will be (still) Attorney General Jeff Sessions. His appointment, however, could turn out to be as brief as Flynn's.
When he is not meeting with the Russian Ambassador, he will be busy defending himself against accusations of perjury during his confirmation hearing.
Season 2 will also feature some light-hearted content, however, such as the word "gaggle" being used in an official context, and Kellyanne Conway using the Oval Office couch as a yoga aid.
Bigger than huge
A prominent insider had predicted that Season 2 would be "huge." There was concern among some of the producers however that the show's ratings would suffer because some news organizations were excluded from the marketing campaign.
However, heavy advertising by loyal supporters such as Breitbart, Infowars, and Russia Today has generated huge anticipation. A ten-second teaser trailer on Youtube already has more views than "Gangnam Style."
The stage is set for Episode 1 "Terror in Sweden," in which the President uses his Rally in Melbourne, Florida, to show his solidarity with the suffering Nordic nation.
Season 3 teaser
Very little is known about Season 3 of The Trump House, but it is rumored that one episode will involve the White House grounds being converted into a golf course (apparently so far only King Salman of Saudi Arabia has been able to afford the membership fee).
Another episode will apparently involve auctioning off seats on Air Force One when the President is not using it.
If Season 3 lives up to Seasons 1 and 2, The Trump House could become the best TV show in history – ahead of The Apprentice (and definitely The West Wing).
The Trump House: Season 2 hits Netflix next week and all the main broadcasters the week after.
Note: All proceeds from The Trump House will go the families of the victims of the terror attacks in Sweden (and the Bowling Green Massacre). #MakeAmericaEntertainingAgain (again)
Takeaways
Ivanka saw an opportunity to increase the Trump brand value by launching a reality TV show set in the White House.
The Trump House reality show featured episodes like "Mexico will pay for it," "So-called judge," and "Go buy Ivanka stuff."
American politics continues to entertain as "The Trump House" comes up with Season 2.