Profiting from Failure at BlackBerry
How much longer can we tolerate misguided compensation packages for corporate executives?
September 23, 2013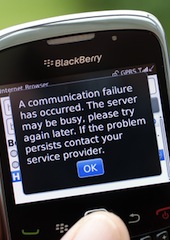 Credit: sgm - Shutterstock.com
Few cases demonstrate the misguided compensation packages for corporate executives more grossly and grotesquely than the $55 million payout that the CEO of BlackBerry is about to receive in case of the likely demise of the once proud Canadian smart phone maker.
Most crucially, one has to ask this question: Are there no pay consequences for executives who fail to keep their company from the death bed?
To recap, the man in question, Thorsten Heins, joined BlackBerry in 2007, after giving up his Chief Technology Officer job at German giant Siemens. Eventually, with much hope and fanfare, he became CEO at BlackBerry in January 2012. He was seen as the man that will turn the beaten-down smart phone pioneer into the proverbial Phoenix rising from the ashes.
BlackBerry traded at $15.78 a share at the time and it took the Waterloo-based company's engineers a full year to launch the much-anticipated new BlackBerry Z10. It was supposed to be the most beautifully engineered mobile device ever offered to the sophisticated business consumer. Meanwhile, the rollout of the Q10 with the hallmark BlackBerry keyboard – a key differentiator to iPhones and Galaxies – took several months longer.
Not amazing
And yet, the record shows clearly that, under the leadership of Mr. Heins, BlackBerry has failed to amaze consumers. These folks had long crossed the aisle to Apple and Samsung and did not return. BlackBerry's market share dropped from a controlling position only a few years ago into the single digits.
When Heins first entered the senior ranks in Waterloo in 2007, the company then known as Research in Motion traded at $238.70 a share. When he took over the CEO chair in January 2012, the share price had dropped to $15.78, a reflection of BlackBerry's inability to compete with the folks in Cupertino and Seoul.
Mr. Heins was expected to change all that. Instead, he oversaw the failed re-launch of a new generation of Blackberries, including a complete re-branding which led to a further drop in share price to $11.75 by the end of his first year.
BlackBerry announced on September 20, 2013 that it had to write off warehouses full of BB10s that nobody wanted with a resulting loss of close to $1bn. Oh, and it also announced a 40% reduction of the workforce.
While no analyst on the planet was really shocked at the news, markets sent "BB" down more than 15% to a new low of $9.08. Shareholders that bought "BB" on the announcement of Heins taking the reins lost 42%. Those who bought at the peak in 2007 and held on are left with 4 cents on their 2007-dollar.
A few weeks ago, BlackBerry's Board of Directors came to the conclusion that a revival of the business and the brand had a small likelihood of happening. The Board announced a strategic review of all options and squashed the hopes of shareholders of making up some of the gigantic losses through the constant decline from 2007 to 2013.
The market knows that "strategic review" is corporate speak for a sale or merger, in this case at a price sitting at an astonishing 4% of the all-time high. The company could hardly have picked a worse time for its announcement. After all, Nokia – an early competitor with a similar fate – has just tied up a deal with Microsoft, one of BlackBerry's potential suitors. Nobody seems willing to catch a falling knife.
Big payout when your company dies
What is disturbing in the context is not that the BlackBerry board is putting the company on the block, but that Mr. Heins, the man that was supposed to turn around the company and failed at the task, stands to make at least $55 million from a severance package triggered by a change of control in Waterloo.
This is an appalling compensation number under any standard, even for a C-suite manager that was successful at what they were doing.
In the ordinary course of business, Thorsten Heins should be held to account for the failed turnaround execution under his watch.
Maybe he would be able to keep his job for a little while longer by demonstrating to the Board that the blundered launch of Z10 and Q10 was not his blame to take. Maybe he would get fired for lack of performance. Under no scenario should he be taking home eight figures.
Mr. Heins makes more money if BlackBerry dies than what he could expect to be earning from keeping his job for another few years. Meanwhile, long-term shareholders that gave BlackBerry the capital and elected the Board that gave Mr. Heins his gilded parachute are lucky to recover a few pennies of their losses over the years.
The generous, unnecessary and incomprehensible parachute given to Heins by the BlackBerry Board sets incentives that are disgustingly unaligned with the interests of shareholders and employees.
As far as Mr. Heins is concerned, the payoff allows him to escape accountability as he is spending more time on his beloved BMW motorcycle.
We could try to blame Mr. Heins for taking the millions in reward for apparent failure. But this would be too kind towards yet another highly compensated board that missed an opportunity to set sensible compensation rules.
BlackBerry shareholders have a right to be outraged. At a minimum, Mr. Heins should have the grace to forego that payout. That would be a very useful step to improve the public's trust in corporations. If not, the public's cynicism will only grow. The only contracts that are to be served under any and all circumstances, so it seems, are those of the CEOs, while the rest of us can get easily shafted, "due to shifting business circumstances."
More on this topic
Read previous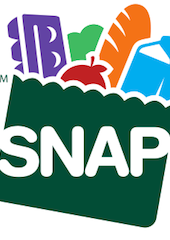 The Republican War On the Poor
September 22, 2013