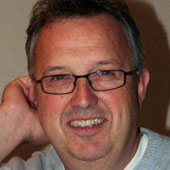 Author of "Inside Swiss Banking"
Beat Guldimann has 25 years of experience in global financial services. He has served as president and CEO of UBS Canada, head of global private banking at CIBC, and legal counsel at Swiss Bank Corporation's head office.
In 2007, Mr. Guldimann founded the Tribeca Consulting Group, a wealth management and governance consulting practice.
In 2009, he published Inside Swiss Banking: The Sudden and Seismic Transformation of a Global Financial Brand (lulu.com). He has been engaged as a speaker by industry associations, law firms and other organizations.
Mr. Guldimann earned his degree in law at the University of Basel, in Switzerland. He is a member of the Swiss Bar. He lives with his family near Toronto, Canada.