Reflections on Doing Business in India and China
How do the realities of doing business in India and China reflect on those countries' abilities to cultivate talent and new technologies?
March 7, 2013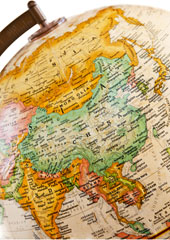 Credit: Elena Elisseeva-Shutterstock.com
The world's future is, to a great extent, being written today in India and China — and not just because they account for almost 40 % of the world's population.
These countries represent large-scale, ongoing experiments in governance. They are trying to find how best to govern themselves to achieve their goal of stable growth in a globalized world.
I have been fortunate to observe this process both as an investor and through my governance institute. Here is how I would try to capture the difference between these two nations.
When you invest in India and see the reality of how India works, you see the good and the bad of what government is doing for society.
India is incredibly entrepreneurial and vibrant. It is full of possibility. You get the feeling things will blossom. We started five very basic businesses that participate in building the infrastructure of India — things like education, hotels, equipment for infrastructure. Things that are basic.
You learn that you can plant seeds, but you also have to deal with the monsoon. You have to face every imaginable roadblock, both in government and the private sector. Everything that makes life complicated is right there in India.
China is almost the opposite. My first business in China was to publish in-flight magazines for all the airlines in China. We had a joint venture with the Civil Aviation Authority.
The good news was that, once we got an agreement done, immediately it was done and it worked. It became a very good business. The government was totally supportive.
But we lived in fear that one day they would just revoke the license. In China, you have no idea about the future of your venture. The difference between India and China? Having a contract is itself irrelevant. The real question is whether they will let you continue to work.
After a while, all the Chinese airlines illegally started their own magazines. That was unfair, illegal competition. But there was nothing to be done about it.
As long as the government doesn't pursue them, there will be two parallel lives: one legal and one illegal. But they have to coexist. We ended up selling the businesses.
In one case, very quick, very efficient, very profitable. In the other case, very messy.
This unpredictability is one reason why China is not yet a leader in innovation, although I think there are cultural reasons as well.
If you look at the history of China, if you look at Confucianism, it has had a very consistent culture for thousands of years. When things don't work anymore, revolution occurs.
But it seems that the same culture comes back, and you see it today in China. The old Chinese culture is basically Confucianism, which is focused on harmony and community.
So the idea China promotes is that people and society work in a way that is fairly orderly as opposed to emphasizing the individual and therefore innovation. So culturally it is not, by definition, the most innovative.
Second, the Chinese have had thousands of years of governance, which is centralized in terms of authority, but highly decentralized in terms of implementation and reaching out to make governance happen.
Because it is such a big country, its rulers needed to have a way to control all of the people and provinces, and also bring in talent in a way that's fairly systematic.
How did they do it? They had an examination system in which everyone, in order to move up in the ranks in power and government, had to pass exams that were highly standardized. Essentially, they still have it today — a system in which everyone has to go through tests that are fairly standardized.
So the emphasis is on the system — as a whole as opposed to the individual. It doesn't really allow for much individualism.
The other reality is that it is still a young society. My guess is that there will be innovation, somewhat in spite of cultural heritage. If you have a billion-plus human beings and they are intelligent, opening up, getting more information, you are going to get innovation.
You could say the United States, by contrast, has always been innovative. The rate of innovation there has grown — not just because it is individualistic but also because it is advanced. An advanced society is more likely, in my mind, to be innovative.
China still has to care about issues such as the food supply, housing, moving people around, as opposed to creating new, extraordinarily disruptive technologies. That, I suspect, will remain an American strength for some time to come.
Editor's note: Nicolas Berggruen's book, Intelligent Governance for the 21st Century, written with Nathan Gardels, was recently published by Polity Books. An excerpt was published by The Globalist on February 27, 2013.
More on this topic
Read previous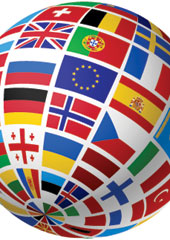 Readying Europe for This Global Age
March 6, 2013