Putin's Russia Is Like Brezhnev's USSR: Will the End Be the Same?
After 20 years in power, Putin's balance sheet is weak. Considering Russia strong is a serious misreading of its real situation at home and abroad.
September 4, 2020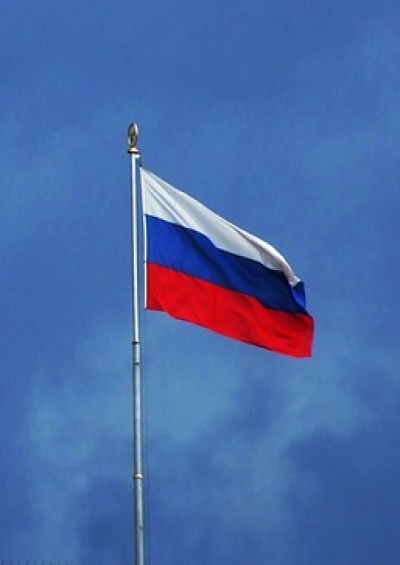 Vladimir Putin has been the top man in the Kremlin for 20 years. That is already two more years than Leonid Brezhnev, the Soviet Union's long-time leader.
Of course, by changing the constitution, Putin has underscored has appetite for being a de facto President for life. But Putin has reason to worry.
A disastrous balance sheet
The Russian economy is in a shambles. The ever docile population is getting frustrated. The youth, at least the talented part of it, is tuning out.
Meanwhile, the rest of the world looks with baited breath at the curious fact that Belarus, of all conceivable places, shows way more civic courage than Russia.
Uncomfortable parallels
To the extent that he is not living in a complete bubble of self-delusion, Vladimir Putin must recognize that Russia under his leadership looks a lot like Brezhnev's USSR — some time around 1979.
Back in the 1970s, Putin's old KGB boss Yuri Andropov decapitated the Soviet dissident movement by jailing its most prominent leaders or sending them to psychiatric clinics.
More lethal than Andropov
Hard though it may be to imagine for any civilized person, Putin has been even more ruthless. He has made it a habit to pick off his prominent opponents' lives one by one.
Boris Nemtsov was shot in 2015, and now Alexey Navalny was poisoned by what German doctors treating him claim is Novichok.
That is the same nerve agent that was used in an attempted poisoning of Sergei Skripal in the UK two years ago. Novichok appears to be Putin's poison of choice.
No international glitz
Even while confronting opposition at home, the late-stage Soviet Union still managed to shine in the international arena.
At the time, the military defeat which the United States suffered in Southeast Asia was followed by the establishment of pro-Soviet communist regimes in the Horn of Africa, in Angola and even in America's own backyard, Nicaragua.
Toothless bear
Even in Western Europe there were significant communist victories. Remember the euro-communists coming close to joining the government in Italy, Portugal and France?
Italy and Germany were grappling with violent left-wing terrorist movements, which Moscow didn't support officially but was very happy about.
And the United States was gripped by malaise, to use Jimmy Carter's own words, which included social unrest, a serious crime wave and a series of economic crises.
The golden moment
In addition, the Iranian revolution and the ensuing hostage crisis not only showed America's complete impotence, but offered the Soviet Union space.
When Iran thumbed its nose at the Great Satan in the late 1970s, it seemed that only a final push was needed for the Soviet Union to win the Cold War.
Consolidating the near-abroad by neutering Ukraine
Putin's geographic reach is far narrower. Even so, he is looking at the world map with renewed optimism. His project to rebuild the Soviet Union is going forward — slowly but surely.
He has Ukraine where he wants it: a weak inexperienced president, a war in the Donbas and severe economic problems exacerbated by the rapidly rising number of coronavirus infections.
The EU appears likely to bail Ukraine out with a financial package this time. However, considering the EU's own vast internal challenges, its largesse will probably come to an end soon. All Putin needs to do, apparently, is to sit patiently and wait until Ukraine falls into his lap.
Swallowing Belarus
In Belarus, Putin's minions are eagerly propping up Alexander Lukashenko, the country's long-time dictator.
Putin must be pleased that Lukashenko's past inclination to play Russia off against the West and assert his independence has come to an end.
Lukashenko has already crawled into Putin's embrace on his hands and knees, hoping that Russia will save him from his own people. Putin might leave Lukashenko as a figurehead, but — absent a civic miracle — Belarus will sooner or later be de facto absorbed into Russia.
A U.S. in great turmoil, once again
It should also play into Putin's hands that, just as in the 1970s, the United States of America is currently undergoing a period of grave domestic turmoil.
Moreover, the United States's international reputation is at its lowest point since the war against Vietnam. U.S. alliances are frayed and the country urgently needs to focus on domestic issues.
Bad omens
Even more than Brezhnev in the late 1970s, Putin has a free hand not just in his own region around Russia — but also in Syria, Libya and elsewhere.
Putin must be rubbing his hands, but his joy may be premature. He should remember that all the successes eventually got to Brezhnev's head.
On Christmas Day in 1979, the Soviet Union invaded Afghanistan, hopelessly overextending itself and straining its communist economy in a mortal fashion.
The sullen domestic discontent came out into the open and, only a decade or so later, the USSR was no more.
Its Eastern European empire lay in ruins, Germany was reunited once more, communism was dead and a resurgent United States had won a resounding victory in the Cold War.
More on this topic