Switzerland To Act Against Dirty Cash?
Swiss authorities say they want to stop their banks laundering the cash of tax-evading tycoons, international gangsters and oligarchs. But a heavy dose of skepticism is needed.
September 12, 2023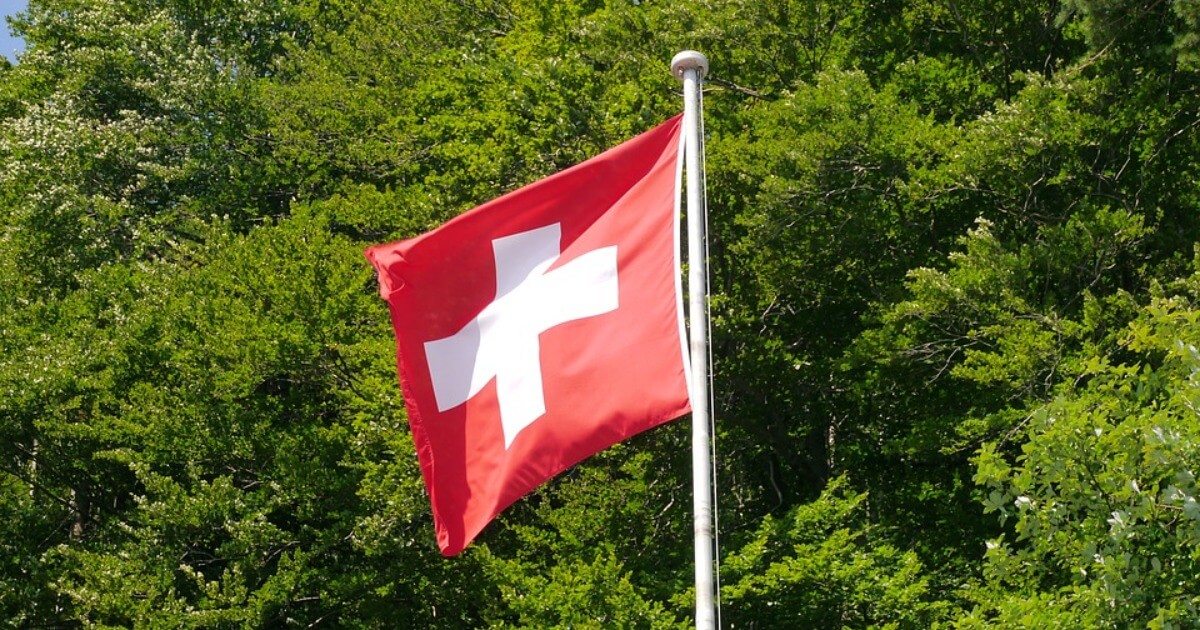 A Global Ideas Center, Strategic Assessment Memo (SAM) from the Global Ideas Center
You may quote from this text, provided you mention the name of the author and reference it as a new Global Ideas Center, Strategic Assessment Memo (SAM) published by the Global Ideas Center in Berlin on The Globalist.
Are the Swiss serious about stopping the scores of banks in their country from laundering the dirty cash of tax-evading tycoons, international gangsters, Russian and other oligarchs?
A heavy dose of skepticism needs to greet the new official declaration of planned anti-money laundering (AML) regulations from the Swiss Government in Bern.
Regulations are to be drafted to strengthen reporting on foreign cash transactions at Swiss banks, to force disclosure of the trusts and secret holding companies that use Swiss banks and to impose new compliance standards.
These standards are to be imposed on what I call the dirty money "enablers" – lawyers, auditors, real estate agents and financial consultants who aid and abet money launders to safely and secretly use Swiss banking services.
Massive funds
We are talking real money. Swiss banks manage about $2.4 trillion of foreign cash in their wealth management departments. To be charitable, perhaps a small percentage is stolen cash. Even so, that is a tidy sum by any standard.
International pressure on the Swiss to act is crucial to make sure that they move swiftly and forcefully on their new AML pledge.
Swiss governments have a long and shameful history of protecting their bankers and their clients. They have known for decades that inflows of illicit finance keep the Swiss middle and upper classes fat and happy.
Clueless regulators
The anti-money laundering plans follow the publication by the Swiss Financial Market Supervisory Authority's (FINMA) report on risk management at 30 banks that found major problems in current safeguard systems.
Put another way, reading the report leaves no doubt that FINMA has not a clue how much dirty cash travels through the banks in Zurich, Basel, Lugano, Geneva and smaller towns that attract the cash of many of the world's richest people.
FINMA concluded that a system is needed to ensure that "a bank with international branch offices or operating a financial group with foreign group companies, shall record, limit and monitor its legal and reputational risks related to money laundering and terrorist financing on a global level."
Watch the lobbyists
The Swiss financial community will be lobbying hard and, in all probability, will ensure that the new regulations are as full of holes as Swiss cheese.
The bankers will note that Hong Kong is rapidly catching up with Switzerland as the world's leading haven for international wealth transfers and management, and the more the Swiss tighten the controls, the more dirty cash will flow to rival locations. That could seriously dent the luxurious habits of Zurich's Bahnhofstrasse finance wizards.
The Swiss authorities say they will need to consult widely before they precisely define the new regulations and announce an implementing timeline. Pressure on the Swiss from the European Union, the United States and the UK, as well as from the Financial Task Force (FATF) that sets AML standards, will be essential to ensure the Swiss do not drag their feet.
In addition, pressures need to include calls on the Swiss to ensure they introduce serious punishments for AML violators.
Seeking full disclosure
The long overdue announcement by the Swiss government responds to its embarrassment that it has been lax in forcing Swiss banks to fully disclose the cash held in their vaults for Russian oligarchs who have been sanctioned since Russia launched its invasion of Ukraine.
Much of that Russian cash is no doubt held in accounts in the name of trusts and holding companies registered in the British Virgin Islands, or in places such as Liechtenstein, the Isle of Jersey, Delaware in the United States and in other places that enable crooks to hide the true beneficial ownership of these entities.
That is why the Swiss have just announced that part of their plan to improve transparency is to create a beneficial ownership registry. It is unclear whether this registry will be public and what resources the Swiss will deploy to ensure that new disclosure standards are enforced.
Scandals prompt reforms
Many years of scandals in Swiss finance have gradually forced modest changes in Swiss banking practices and acknowledgement by the Swiss authorities that there have been problems at times.
For example, a long battle, led by American lawyers, forced Swiss banks to finally admit that they had tons of cash in their vaults that belonged to Jews who had perished in the Holocaust.
Major investigations, led by U.S. public prosecutors, finally forced the largest Swiss banks to admit that they had created schemes with the express goal of assisting rich Americans to evade taxes.
Then, to take another example, the Swiss authorities were missing in action as the country's largest bank, UBS, was prosecuted by French and other authorities for assisting foreign clients to evade taxes.
And, it was again the U.S. prosecutors who nailed Credit Suisse for corrupt dealings related to a major bond deal with the government of Mozambique – one of many scandals that contributed to the collapse of Credit Suisse.
Repatriating stolen assets
Many years ago, I was at a conference where a Swiss public official proudly announced that his government had ensured that Swiss banks returned to Nigeria $800 million of funds that had been stolen by the late President Sani Abacha in the early 1990s. Instantly, a Nigerian official in the audience shouted: "So, why not return the remaining $2 billion in Swiss banks!"
Crooked national leaders have long favored the safety and secrecy of Swiss banks. For example, last year the Swiss authorities announced that they were closing an investigation that had taken more than a decade into the Swiss bank accounts belonging to the late Egyptian President Hosni Mubarak, which at one time held more than $600 million. Not a bad sum for a man who spent his entire professional life as a soldier and government official.
Switzerland's office of the Attorney-General said that it had sought evidence from the Government of Egypt, which happens to be run by Mubarak's old military associates. The Swiss said they could not find evidence "of suspicious criminal activity" related to the accounts, and therefore the cash could legitimately be transferred to the sons of the late President.
Swiss investigations
The Swiss in their defense might recall that they did investigate the country's third largest bank, Bank Julius Baer, for shady dealings between 2009 and 2018. FNMA found money-laundering transactions involving FIFA, the global soccer association, and more money laundering related to business with Venezuela's state-owned oil company, Petróleos de Venezuela.
FNMA announced it would be monitoring the bank to see if it cleaned-up its act – but no fines were imposed and none of the Julius Baer executives were even mentioned in FNMA's public statement of the Bank's "defective know-your-customer processes," and "inadequate risk culture" and "systematic AML and risk management failings."
Then, the authorities have said they have been investigating Swiss banks that may have been managing cash for sanctioned Russian oligarchs following Russia's invasion of Ukraine. So far, only one bank registered in the country has been charged with wrong-doing in this regard: Gazprombank, the Swiss subsidiary of Russia's giant state-owned oil company. The Russians closed this branch in October 2022.
What is at stake
Enormous sums of cash are stolen by national dictators and their cronies and transferred into banks that provide assurances of secrecy and safety. Similar assurances are secured by lawyers and other "enablers" representing trusts and holding companies whose true owners are engaged in transnational crime.
Swiss banks have been the leaders in this arena, while going to great lengths to project an image of respectability and integrity. The demise of Credit Suisse earlier this year, following an array of scandals, is the largest international bank failure in many decades.
It should never have happened. However, Swiss banking regulators were too trusting that the Credit Suisse managers were ensuring full compliance in all aspects of risk management – they were wrong.
Reform of banking practices in Switzerland is important for the health and integrity of the global financial system. It is also vital for the longer-term well-being of the Swiss economy itself and for the international reputation that Switzerland would like to enjoy.
More on this topic
A Global Ideas Center, Strategic Assessment Memo (SAM) from the Global Ideas Center
You may quote from this text, provided you mention the name of the author and reference it as a new Global Ideas Center, Strategic Assessment Memo (SAM) published by the Global Ideas Center in Berlin on The Globalist.