Syria: When the Front Line is Everywhere
Syrian civilians and fighters pause for a photo, as the war rages around them.
December 1, 2013
Credit: Franco Pagetti for The Globalist and The Other Hundred.
Syria's ongoing civil war has left many people jobless. To make enough money to survive, many of these people have become traders, selling whatever they can buy or make – especially food and other essentials such fuel and clothes.
Aleppo's Souk al-Madina, the city's magnificent old commercial district – a former Unesco world heritage site with eight miles of alleys – now lies in ruins. As a result, businesses have relocated to residential areas in the west of the city. Even there, with many shops destroyed or without power, most selling is done on the street.
Syrian manufactured goods have almost entirely disappeared, replaced with imports brought in from Turkey along new trade routes running through rebel-held areas.
Photographer Franco Pagetti — in a selection from the book The Other Hundred — captured images of Syrian rebel fighters and civilians in Aleppo between clashes in the ongoing civil war.
"Conflict situations attract me because they afford the opportunity to observe people and societies in extremis – under tremendous duress. This brings out the best and worst in people. With my pictures I hope to capture both the incredible heroism and the grisly brutality of war zones. War and its aftermath seem to affect vastly different societies in almost exactly the same way. This is why I want to be there."
Ismail, a fighter in the Front line in Sheikh Saaid southern neighborhood of Aleppo. Aleppo, Syria, February 17, 2013
---
Maruan Makansi, 30, at the door of his traditional Arab cake shop near the mosque in Bustan Al Qasr district.
---
Zuzan, didn't want to talk, but she is always around asking for money or food.
---
An Answar Mohammed Katiba fighter in the front line of Salah Edin, Aleppo Syria on February 10, 2013. He didn't want to be named.
---
Zeccaria Hasi, 11, is holding his spelling book in what it had been his classroom in the crowded Tariq al Bab neighborhood. Bashar al-Assad's Army and rebels forces have both been targeting his Madrassa, in the battle for this key opposition city.
---
"Hammed" (his nomme de guerre) is member of Jaish Mohammed Katiba on the front line of Salah Edin. According to his comrades he is affiliated with the Salafist jihad Al-Nusra Front associated with al Qaeda. Aleppo, Syria, February 10, 2013.
---
More on this topic
Takeaways
Photo Gallery: The Syrian war left many jobless. To survive, many started selling whatever they could buy or make.
Images of Syrian rebels and civilians in Aleppo during the civil war, by photographer Franco Pagetti. @TheOther100
.@TheOther100 is a photo-book showing people worldwide who aren't rich or famous but deserve to be celebrated.
Read previous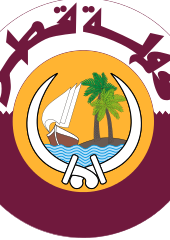 Qatar: A Close-up
November 30, 2013