Top Ten Headlines of 2007
How did the world's economy in 2007 look to the headline writers?
December 31, 2007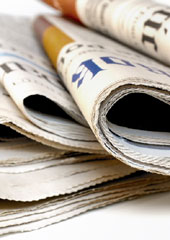 Credit: qvist-Shutterstock.com
There is perhaps no better way to recap 2007 than to look back at the year's headlines. From the upturn in the eurozone economy to the falling dollar — and from the booming U.S. stock market to anxieties over the Chinese yuan — we present some of the year's most significant economic and political developments.
June 30 headline in The Economist, on China's president and Communist Party chief Hu Jintao:
March 30 headline in the Wall Street Journal, on the rapid increase in U.S. private federal contractors:
December 15 headline in the International Herald Tribune, on the positive impact the weak dollar has had on European tourism to the United States:
April 18 headline in the Financial Times, on growing income inequality in the United States:
January 29 headline in the Washington Post, on genetically modified organisms:
September 21 headline in the International Herald Tribune, on the declining fortunes of the U.S. dollar:
April 21 headline in the Wall Street Journal, on Nicolas Sarkozy's ultimately successful campaign to become President of France:
December 20 headline in the Wall Street Journal, on the China Investment Corporation's purchase of 10% of Morgan Stanley:
September 1 headline in the International Herald Tribune, on rising milk prices:
January 3 headline in the Wall Street Journal, on aggressive online sales techniques:
More on this topic
Read previous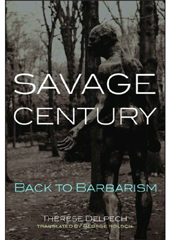 1905: The Birth of Modernity
December 29, 2007