9 Facts on Modern Slavery in Nigeria
The Boko Haram insurgency is worsening an already-grave problem facing Nigeria.
February 19, 2015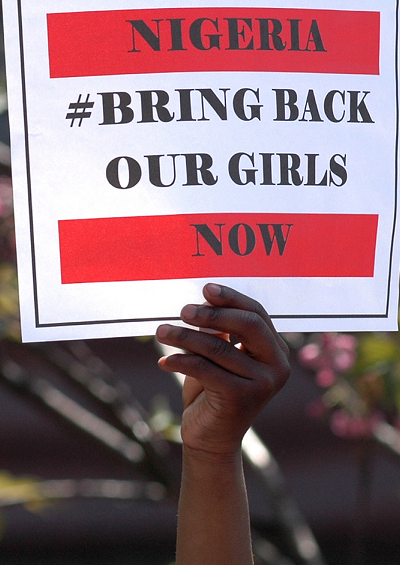 Credit: Michael Fleshman - www.flickr.com
1. Nigeria is not just the most populous nation in Sub-Saharan Africa. It also has the continent's largest number of people living in conditions of modern slavery.
2. This figure is according to the Walk Free Foundation's 2014 Global Slavery Index, which defines modern slavery as any practice that traps people in modern servitude, including human trafficking and forced labor.
3. Examples include women tricked into migrating for non-existent jobs (who are then forced to work in brothels or enter into forced marriages), household workers who are promised paid work (but are then forced to work without wages and often without legal immigration status) and others.
4. This number also include children who are forced to work as street vendors or beggars and boys who are forced to work in mines, stone quarries and domestic service.
5. The definition additionally covers children who are forced to fight for military groups. In Nigeria, increasingly frequent reports have suggested that the northern insurgency is incorporating child soldiers more heavily.
6. In April 2014, after the Boko Haram jihadist insurgent group abducted more than 200 girls in northern Nigeria, leader Abubakar Shekau threatened to sell the girls into slavery. Their fate remains uncertain.
7. Many girls are trafficked out of Nigeria, with or without the northern insurgency. The European Union has estimated that 60% of all sex workers in Italy and Belgium are Nigerian women.
8. Nigeria's total of 834,000 people accounts for about 15% of the 6.4 million people living in modern slavery in Africa.
9. Africa as a whole accounts for about 17% of all the people trapped in modern slavery today.
Sources: Walk Free Foundation with additional analysis by The Globalist Research Center.
More on this topic