American Power and the Fall of Modernity (Part I)
What will the nation-state look like in the future?
September 2, 2009
What will the nation-state look like in the future?
What do the mysterious — and yet daily — events of our time tell us about human change?
Are we really heading toward a new Dark Age, or can we defend civilization and still help those left behind?
My message is surprisingly positive — but it will also go against what we want to hear.
First, for all the real and presumed drawbacks, the United States still retains amazing vitality. It is a central source of human change. Isn't this what we signed on to as Americans: to change the world?
We need to see how we are woven into the dense tapestry of cultural change across humanity. We are changing humanity. We should be proud. But we Americans should also face up to what we have wrought — or wrecked.
The dynamic force of U.S. military and cultural interventions is like a force of nature.
For 30 years in Pakistan and Afghanistan, we have been upending the normal order of things. Likewise, since the late 1970s, we have been tearing apart societies from Mexico to Colombia.
Was this a case of deliberate intent? Surely not. But no one bothered to look at American chaos and its cultural consequences.
But someone who can look critically at our past actions can also unerringly survey the topography of the human future.
It is a human landscape where so-called nation-states simply abandon billions of their citizens, and thus backhandedly nurture the riotous Petrie-dishes of cultural creative chaos.
We Americans revel in a kind of stupidity: We disbelieve what our eyes see and put our massive state energies into the necessary narrative that our policies bring stability. Yet, our interventions only make the chaos grow.
Second, U.S. policymakers cannot curtail human transformations. We are witnessing evolutions of culture that cannot be stopped.
Modernity is still rooted in a framework of state religious nationalism. Yes, modernity made the state the arbiter of identity. For two centuries and more, collective belonging and meaning has been a state enterprise. In the great religious wars of the 20th century, millions willingly sacrificed themselves for the sacred vision of the nation-state.
Yet now that very vision is in deep recess or near-death, even as the regulatory structures of nation-states keep expanding. Western modernity's claim of religious nationalism died in the killing fields of the last century — and with it the power of Western identity.
The air is coming out of modernity's tires — first in the marginal places run by European colonialism, and then increasingly in the places where modernity began. Where it falters, other cultural forms rise to take up the slack. Thus, states are not weakening or failing because of "radical" or "illicit" threats.
In their stead — especially in the faux nation-states sloughed off by European colonialism — equally passionate local and universalistic visions have risen up. They lay their claims not in the consumer and social welfare-driven economies of the developed world, but with societies in need. They flourish where the demand for identity is greatest.
Modernity left a legacy where much of humanity is desperately in need of something new to belong to — and hold on to.
Today 60% of human society has been left behind. Scores of so-called nation-states cannot support raw human needs — or simply care not to — and billions are effectively being abandoned.
However, these neglected people are self-organizing. New communities emerge and new identities are realized. But just who are these new people and their new movements and communities?
Look at the Nigerian mega-congregations, in a West African world where Pentecostalist super-churches and giant mosques are the adversarial sisterhood of new African community. Often over 20,000 — they are tied to U.S. Baptist mega-counterparts in Dallas or Houston — and they are reverse-proselytizing in the wilderness empire of New York.
How about the millions in Mesoamerica and Pashtunistan creating an alternative human ecology of the illicit — where resistance is about survival? In these troubled places, surviving remorseless U.S. intervention becomes a pathway to selfhood.
And don't forget Hizbu'llah, or the Kurds or Taliban or Hamas or others. Even when they fail — for now — like the Sri Lankan Tamil uprising squashed at last by a cascade of Chinese arms, or Chechen fighters clinging to the desperate margins of resistance, their passion still lights up the empty offering of their nation-state nemesis. Ruthless arms can crush resistance, but they cannot break it.
In contrast, the orbit of state administration is shrinking because the increasing numbers of marginal states command less authority. Yet, many states are also simply losing their grip on basic administration.
As in Late Antiquity, our historic recession offers shocking and inescapable indicators.
Consider the worldwide erosion of police institutions — in Iraq, Afghanistan, Mexico, Nigeria and dozens of other places. In Brazil, police are actually muscling into Jefe da Favela territory and taking over from the Narco jefes — the drug chieftains.
When police actually model themselves after alternative non-state structures — while remarkably still living as state employees and feeding off state trust — the nation-state is revealed as 1,000-year-old parchment that crumbles to the touch.
We have it wrong because we want to see reality like a homily, a sermon in church. We believe that "if we don't do it right, if we falter, then civilization itself will go to hell." Hence we have to "do something" — at the very least, intervene and make things right.
But reality is not a church homily. States do not just collapse if good people do not continue to do good things, or if good Americans do not intervene for good.
What is happening today is that the Western model of the nation state is invisibly imploding, permitting unseen transformation to shape-shift societies from Mexico to Nigeria to Pakistan … to the heart of the West?
All this happened once upon a time. The great Roman Empire, like us, was also transforming in the fifth century. The state was becoming just another player in a complex tapestry of alternative governance and autonomous, breakaway communities.
The state never went away — it just became something different. It took its place "as just another militia" — part of the new weave of life after imperial governance was gone.
Editor's Note: The second part of Mr. Vlahos' essay will be published on The Globalist tomorrow.
More on this topic
Read previous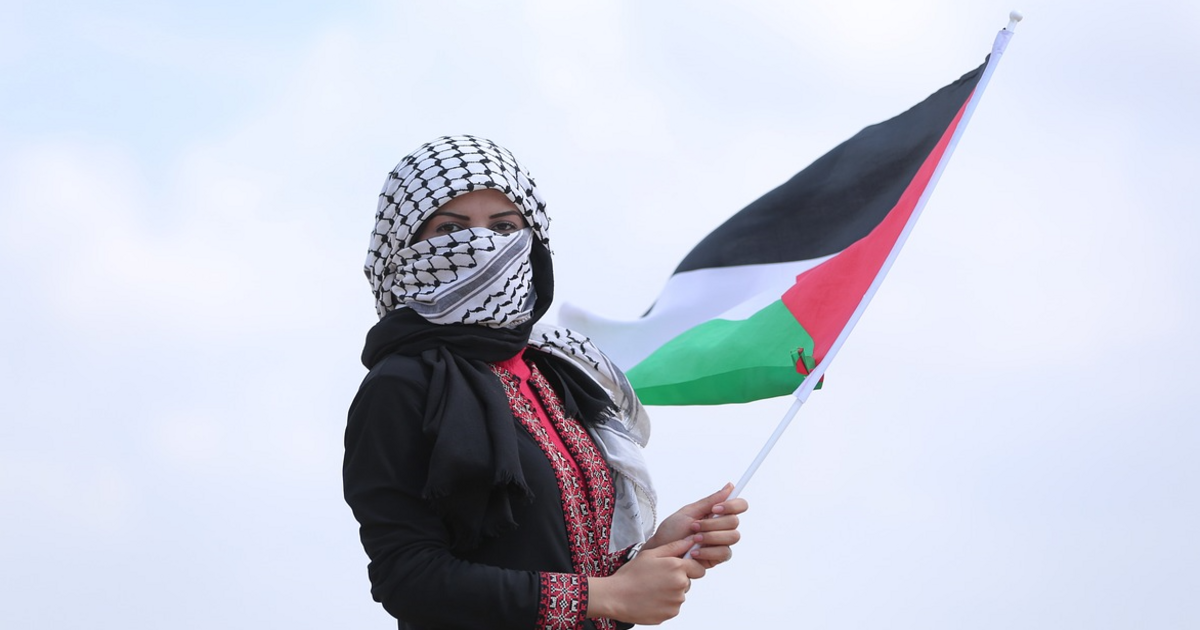 Supporting Fayyad's Vision
September 1, 2009