Don't Cry for Me Argentina, Again and Again…
Latin America's third-largest economy and its ongoing tale of economic crisis, political turmoil – and, of course, corruption.
October 1, 2018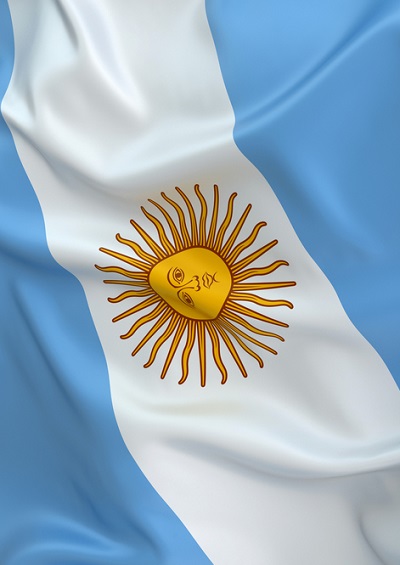 (Credit: CGinspiration - Shutterstock.com)
A grave economic crisis grips Argentina, yet again. Interest rates stand at 60%, the currency has fallen by 50% since the start of the year.
Now, the Executive Board of Directors of the International Monetary Fund (IMF) is about to approve its largest ever line of credit to a country – $57 billion, as proposed by IMF Managing Director Christine Lagarde after tough negotiations with Argentinian president Mauricio Macri.
Adding to the crisis, the IMF's demand that the central bank cease to continue intervening in the currency markets to stabilize the peso led to the resignation of central bank governor Luis Caputo, who only took the job in June.
President Macri is in mounting political trouble, no doubt to the relief of his leading opponent, former president Cristina Elisabet Fernández de Kirchner, often known by her initials CFK.
She has been indicted on multiple charges of corruption, but the political and economic turmoil now raging may save her. Right now, she has impunity as a sitting member of parliament and she would need to be impeached before she could be brought to trial.
The irony, of course, is that the economic problems are due to years of mismanagement by the former Kirchner government and years of grand theft of public funds by government leaders and their business associates.
Argentina and the IMF
Argentina has had many economic crises. From 1998 through 2001, Argentina faced increasingly acute political and economic problems that were met by a brutal IMF with economic reform conditions for its cash that were rejected. This contributed to a debt default of $155 billion – the largest such sovereign default in history.
When Macri took office in December 2015, he immediately moved to settle the still outstanding foreign debts and bring his country back into the mainstream of international finance.
Macri confronted an economy with acute problems, made all the worse by the mismanagement of public finances due in part to widespread corruption in the Kirchner years (Nestor Kirchner was elected president in 2003; upon his death in 2010, his wife was elected president).
Macri should have moved faster to address budget deficits, act against rising inflation and stabilize the exchange rate, but he believed that a slower and more gradual reform tempo would ensure his continuing popularity. Now, he has agreed to an IMF deal that will see formidable public spending cuts over the next two years.
The austerity program will run right through the presidential elections in October 2019. Kirchner and her associates will be relentless on blaming Macri for the mess. And the sharper she focuses on the politics and economics, so the more she must hope that the public will overlook the enormous corruption that she and her husband oversaw in their 12 years of running the country.
Sacks of cash
In mid-September, formal charges were detailed in court in Buenos Aires. The Kirchners allegedly received more than 80 sacks of cash and other payments over many years as kick-backs from private businessmen in exchange for public construction contracts.
The corruption case, which appears to involve a host of former top government officials and prominent businessmen, came to light with the publications of diaries, so-called "notebooks" of the driver of the former minister of planning.
A number of businessmen have apparently cooperated with the public prosecutors to help them build their case against Mrs. Kirchner.
The "notebook" scandal and its wild tales of sacks of cash being delivered to the nation's top politicians, is being actively pursued by public prosecutors and judges. They are inspired by their counterparts in Brazil who over the last two years have pursued corruption investigations and prosecutions that have sent some of the nation's top corporate executives and politicians to prison to serve long sentences.
The "notebook" scandal has already led to investigations of dozens of politicians and businessmen, notably in the construction industry. It could be the largest corruption set of trials in Argentina's history – unless, of course, it becomes buried by politics and yet another of the nation's dire economic quagmires.
More on this topic