Beyond the Alibaba Hype: China's Risky Business
Why buyers should be wary of Alibaba's eagerly awaited IPO.
July 2, 2014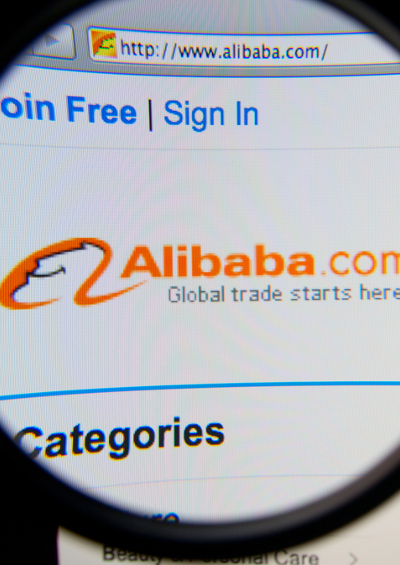 Credit: Gil C - Shutterstock.com
When Alibaba, China's giant online sales platform, announced it had selected the New York Stock Exchange (NYSE) for its initial public stock offering (IPO) sometime this summer, the NYSE cheered. It heralded its selection as a major win not only over rival exchanges in the United States, but also over rival markets abroad.
And why not? Alibaba's IPO, in which it plans initially to offer about $1 billion worth of shares, is estimated to value the company around $235 billion. That makes it one of the most highly valued tech firms in the world.
However, here is why a rethink is warranted: In a troubling sign for the U.S. financial market and the New York exchange's slippery standards, it is important to know that the NYSE was not Alibaba's first choice.
In fact, Alibaba wanted to launch its IPO on the Hong Kong Stock Exchange (HKSE). But that plan was squelched when the HKSE informed Alibaba that the way the company was structured did not meet its listing requirements.
Hyper-complex legal structures
The way in which Chinese Internet companies are structured represents considerable risks for foreign investors.
Alibaba, social networking giant Weibo and several other Chinese Internet companies use a complex legal mechanism in which ownership is deliberately obscured by a series of shell companies.
Weibo, for example, uses a Cayman Islands corporation that owns 100% of a Hong Kong company that controls the firm through three layers of Chinese entities. Alibaba has a similar structure, and that is what made it run afoul of HKSE regulations.
Using such an intricate structure is a ruse. The purpose is to make the company appear to be Chinese-owned to Chinese regulators, and foreign-owned to foreign investors.
In fact, neither claim is technically correct. Such a structure is not only very risky, but could also be considered illegal in China.
Because of this complex structure, all legal contracts may not be on solid footing, because the contracts are only legal and binding if Chinese courts are willing to accept them.
The big risk for foreign investors is that Chinese shareholders could steal such an entity, ignoring the legal structure on which the system is based.
The strategy behind the complexity
On the Chinese side, there is a strategic reason for all this. Its Internet companies list abroad to obtain financing and use the existing structures to their advantage.
The reason such entities choose to list abroad is they must rely on unrestricted foreign investment for the expansion of their business operations. This is because they are unable to raise sufficient capital from China's state-controlled banking system — or from the country's tiny corporate bond market.
Even so, the companies still need permission from Chinese regulators to list overseas. To get around this restriction, China's leading Internet companies use something called a Variable Interest Entity (VIE).
A VIE is essentially a holding company that connects foreign investors to a company via a complex set of legal contracts. And VIEs, you guessed it, tend to be based in tax havens such as the Caymans.
It is worth noting that when Alibaba filed with the U.S. Securities and Exchange Commission in May 2014, its filings indicated it will use a VIE and a preferred share structure that will consolidate all the firm's decision making with the company's founders in China.
Alibaba's controversial history
Alibaba's controversial history with Yahoo, its first major foreign investor, puts a spotlight on the kinds of risks foreign investors face in buying Chinese Internet companies under the VIE structure.
When Alibaba's founder and chairman, Jack Ma, used the company to spin-off an online payment mechanism called Alipay, the mirror image of PayPal, Yahoo received no direct benefit.
Under the VIE structure, the parent company has no obligation to notify foreign investors of these kinds of moves. This proved to be very costly to Yahoo. Similar moves in the future could see foreign investors lured by the hype about Alibaba lose out.
And it's not about Alibaba alone. A flood of Chinese Internet IPOs have recently hit Wall Street, including Baidu, JD.com, which is the number-two Internet retailer behind Alibaba, as well as Renren and Weibo. They are all structured using VIEs.
While Alibaba's shares will be in great demand when its IPO happens, there is plenty of reason for long-term investors to think twice.
More on this topic
Read previous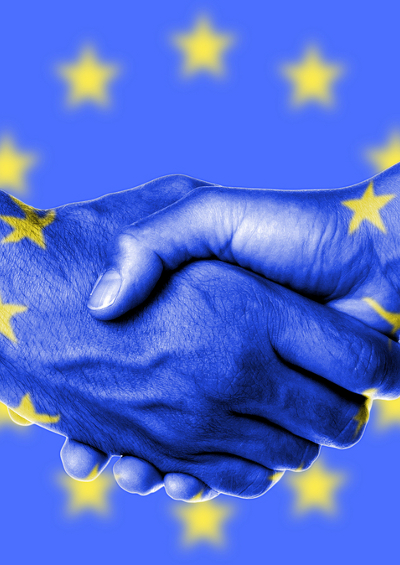 From Sarajevo to Brussels: The Big Picture
July 1, 2014